The two teams most likely to challenge for the title of the second best team in NA went head-to-head last night in the qualifiers for the Nanyang Championship. Both
Kurtis 'Aui_2000' Ling and
Theeban '1437' Siva had high aspirations for their time, but in their first encounter it was Digital Chaos who came out in bad shape, with game two particularly rough for the new organisation.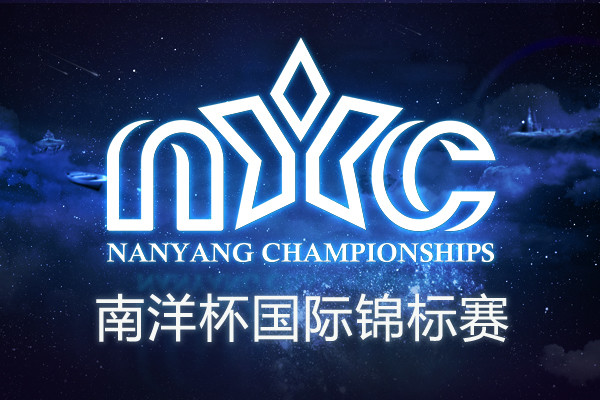 New talent
Avery 'SVG' Silverman saves the day for C9
Aui told TheScore that he expected Digital Chaos to be top 2 in NA, and considering the team holds a TI winner and the TI winning coach, it seemed a fair prediction, and DC got off to a good start.

In game 1 (VOD) of the best of 3, Digital Chaos had the upper hand with
Yawar 'YawaR' Hassan's Windrunner and
Tyler 'TC' Cook's Clinkz snowballing, getting pickoffs all over the map it looked like DC had the game right where they wanted it.

Even with
Ravi 'ritsu' Kodippili able to amass an incredible amount of farm after getting his battlefury that slowly put him at the top of the net worth charts to give his team a chance, they were still down by 10k gold and around 5k experience.

However, the game suddenly took an unexpected turn when a teamfight at the Radiant Base resulted in a 5 man wipe for DC, it looked like they had the better initiation on Cloud9 with Yawar landing a 2 man shackle and
Sam 'Bulba' Sosale hitting a 3 man vacuum wall on top of it.


Kurtis 'Aui_2000' Ling had taken
Ravi 'ritsu' Kodippili' Antimage out of the fight by getting the Song of the Siren to connect on him and left Cloud9 without their most farmed hero at the start of the teamfight, a beautiful setup.

That was until
Avery 'SVG' Silverman's Tusk came in to save the day for Cloud9 as he was able to snowball and take in the 3 teammates caught under fire, getting them out which resulted in a complete turnaround.DC had of course used the Naga sleep offensively, and DC just did not have any way of getting out and it resulted in a 5 man wipe and a 10k gold and experience swing.

Another lost teamfight for DC later on near the Radiant tier 2 tower gave another huge gold swing for C9 putting them atop the net worth charts for the first time in the game with Antimage holding a 15k gold lead at #1 and Storm sitting at #2 in the charts. This translated into a middle rax for Cloud9, and later on the GG from DC.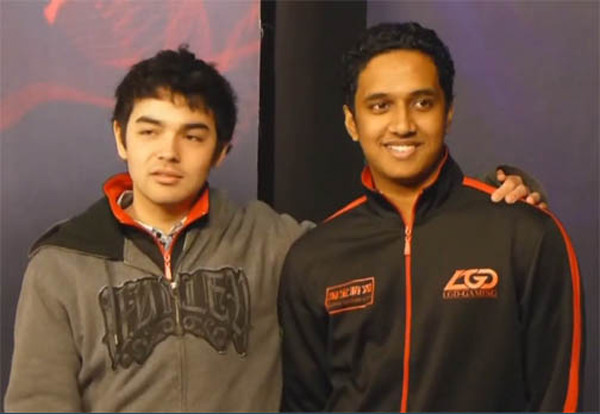 Cloud9 team-mates Brax and 1437 have staked their claim for Top 2 of NA (Image:

OnGamers

)



Digital Chaos on receiving end of a gruesome game 2
The second game of the series (VOD) was a lot more one sided, DC lost every single one of their lanesand they were not able to put up enough pressure on the cores of Cloud9.

Meanwhile, the global silence from
Theeban '1437' Siva's Silencer proved to be too much for the Ember Spirit and Anti-Mage of DC as Cloud9 were able to capitalize on the Silencer ult to grab kill after kill resulting in a 15-1 Windranger for
Braxton 'Brax' Paulson and a very fat Ritsu Spectre. Cloud9 was able to amass a 30k gold advantage 50 minutes into the game and they went straight through DC's base forcing the GG call.

Only four teams remain in the qualifiers for the single slot at the Nanyang Championships in Singapore, with Root and FireDota making it through via the lower-bracket.