There's still a week left before team rosters lock, but Dota waits for no one. ESL New York is rapidly approaching. The open qualifiers for EU have ended and the results bring us a whopping 5 teams who will join the 9 invited teams. Both old squads and new teams are joining the fray; and this qualifier will separate the wheat from the chaff as only one team can make it to New York!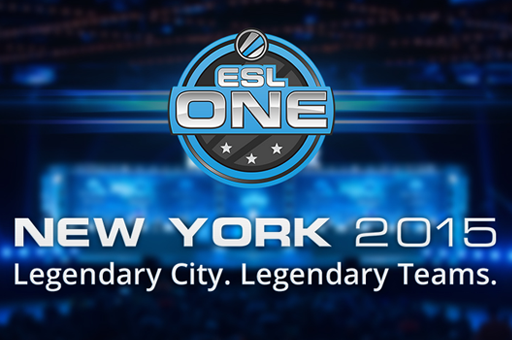 Europe is the region that has probably been hit hardest by the post-TI shuffle, and it shows. Nearly all of the older teams have seen line-up changes, and there's a lot of new blood joining them in the struggle for the coveted spot in New York.

To accommodate for these changes a tiered grid has been introduced.
Team Empire and
Natus Vincere, both of whom participated in TI5, will wait for the first round to be played before joining the fray.


Tier 1
Team Empire
Natus Vincere

At the time of writing, neither of these teams have completed their new squads yet. Na'Vi are undergoing 'heavy roster changes', having already removed captain
Ivan 'Artstyle' Antonov and losing standin
Ivan 'Vanskor' Skorokhod. Since Na'Vi dropped out of the Gaming Resorts LAN because of these roster changes, the ESL NY EU qualifier will be the first place to see their new team at work!

Team Empire has also made changes.
Andrey 'alwayswannafly' Bondarenko and
Maxim 'yoky' Kim have left the squad that finished 9-12th at TI5, and in their place come new blood
Ivan 'uBaH' Kapustin and a yet-to-be-announced mystery player. The question is: will these teams prove that they had the right to skip a round, or will they bite the dust as soon as they're added?


Tier 2 Invited
Vega Squadron *
Alliance
Ninjas in Pyjamas*
Mamas Boys*
Power Rangers*
Team Liquid
Monkey Freedom Fighters*

The Tier 2 invited teams all look strong. Among them are two of the few teams that haven't shuffled at all: Both Vega and NiP still retain their pre-TI5 rosters. But that's where the familiarity ends. Only
Jerry 'EGM' Lundkvist and
Alaan 'Bamboe' Faraj remain in 4CL, and there has been no news on their replacements.

5Jungs and the Monkey Freedom Fighters are both brand new teams. MFF sees the return of
Wehsing 'SingSing' Yuen to competitive dota, while over in 5Jungs
Kuro S. 'KuroKy' Takhasomi reuinites with old Mouz teammate
FATA*.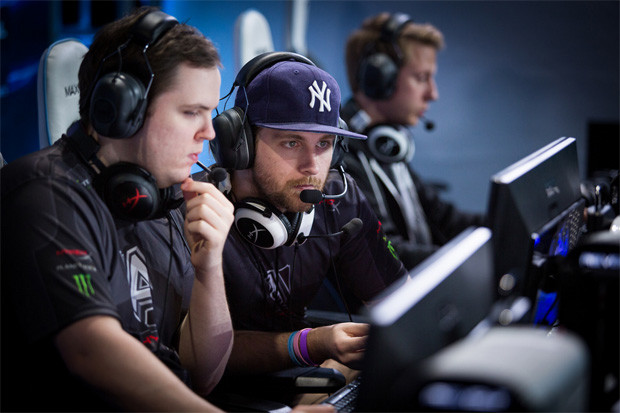 Will Alliance be making their return to Madison Square Garden?
Tier 2 Qualified
Golden Boys*
newteam123123*
Abraxas*
We Make The Future*
EE's Disciples

The seven tier 2 invitees will be joined by these five from the open qualifier. About the only "known" roster here is GoldenBoys, who are formerly known as
London Conspiracy*. Newteam is
Artur 'Goblak' Kostenko's new squad, and WMTF sees pubstar
Emre 'kLasyNKy / Paintje' Canlı make it to a big qualifier. TI5 has shown that even a wildcard can make it all the way to the finals. Do these qualified teams stand a chance against the invited teams?

In the end, only one of these twelve teams will make it out. The ESL NY Europe qualifier will start on Monday the 31st of August. It will be single elimination, with BO3 matches all the way up to a BO5 final to determine who joins Team Secret on the big stage at ESL New York!




The Schedule
Round 1
Monkey Freedom Fighters* vs.
Mamas Boys* - Aug 31st, 17:00 CEST

Ninjas in Pyjamas* vs.
We Make The Future* - Aug 31st, 20:00 CEST

Power Rangers* vs.
newteam123123* - Sep 1st, 17:00 CEST

Abraxas* vs.
Alliance - Sep 1st, 20:00 CEST

Vega Squadron * vs.
EE's Disciples - Sep 2nd, 17:00 CEST

Golden Boys* vs.
Team Liquid - Sep 2nd, 20:00 CEST


Round 2

Vega Squadron or EE's deciples vs. Monkey Freedom Fighters or 4CL - Sep 3rd, 17:00 CEST
Ninjas in Pyjamas or We Make The Future vs. Abraxas or Alliance - Sep 3rd, 20:00 CEST
Na'Vi vs. Power Rangers or newteam123123 - Sep 4th, 17:00 CEST
Empire vs. Golden Boys or 5 Jungs - Sep 4th, 20:00 CEST


Semi-final 1
- Sep 5th, 17:00 CEST

Semi-final 2
- Sep 5th, 20:00 CEST

The
final
is a BO5 and will take place on Sep 6th, 18:00 CEST