Things are shaking up in Key Arena, and this year's All-Star format! 10 players vs. 10 players in the Reborn client. 10 lucky fans were chosen by the team captains from randomly selected sections in the crowd. But the surprises didn't end there. The last fan selection for Team Chuan, seated beside none other than
Clement 'Puppey' Ivanov was a familiar friend in a fat suit.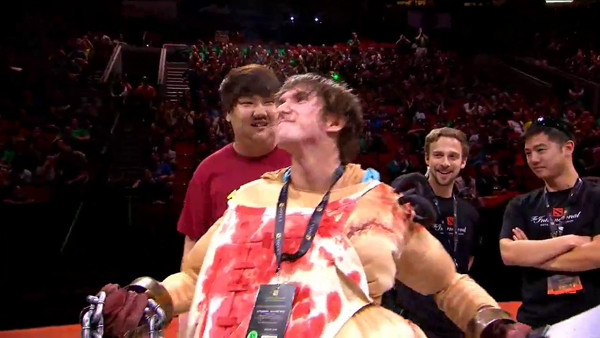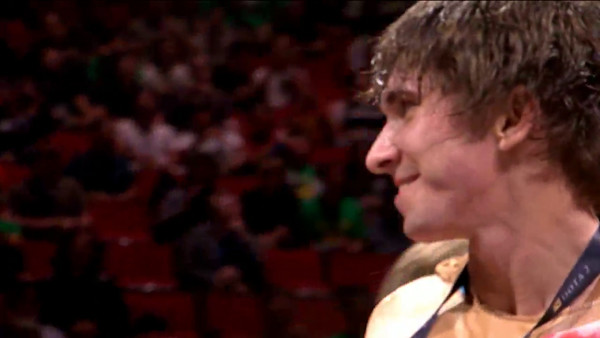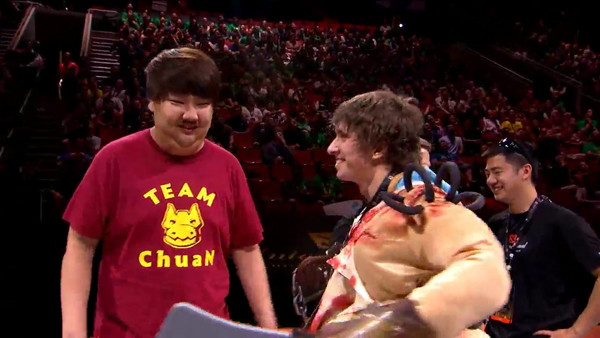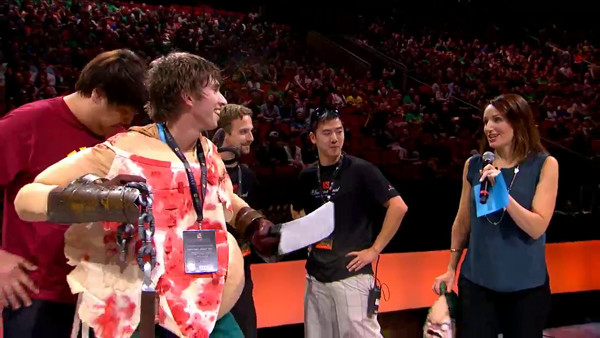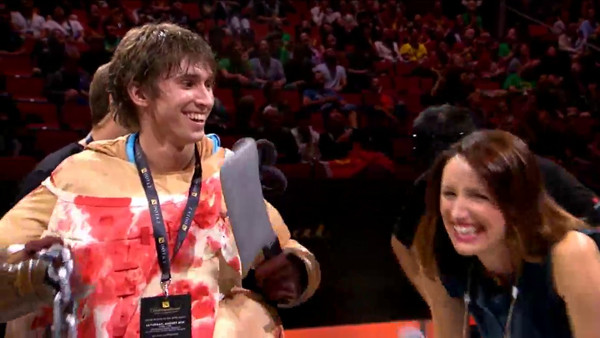 The crowd lost their minds. We'll upload a VOD of the match as soon as its up (we're looking at you, NoobFromUA) and more from Day 4 at The International 2015



Your AllStars entertaining us with some great Dota! #TI5 pic.twitter.com/KA76I2dusc— DOTA 2 (@DOTA2) August 7, 2015




joinDOTA's TI5 coverage is brought to you by ASUS, our official partner for the event.