Slowly but steadily,
Virtus.Pro reveals their team roster one by one. The fourth to be revealed is
Nikola '[B]Azen[/B]' Belyakov.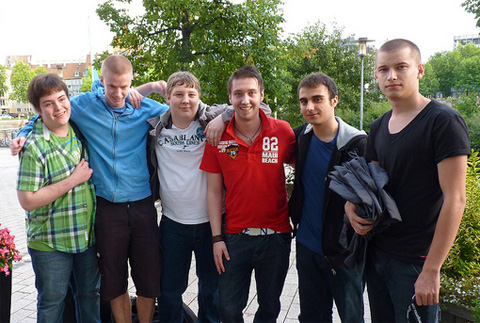 [I]Team GosuGamers at The International: rmN, Miracle, Kebap, kev-, KuroKy, Azen.
Photo by: GosuGamers[/I]
After being spotted playing in Virtus.Pro in various practice matches, rumors have been running around as whether Azen will form the core team or not. Today, Russian organization, Virtus.Pro reveals that Azen will indeed be part of their main five.
Azen was last seen playing under the
GosuGamers tag but announced his retirement from competitive Dota shortly after the conclusion of "The International". He will be playing alongside former teammate
Kuro '[B]KuroKy[/B]' Takhasomi in Virtus.Pro.
Virtus.Pro Dota 2 roster:
Yaroslav '[B]NS[/B]' Kuznetsov
Kuro '[B]KuroKy[/B]' Takhasomi
Alexander '[B]Santa[/B]' Coltan
Nikola '[B]Azen[/B]' Belyakov
TBA