On the back of SoNNeikO outstanding performance on Earthshaker Na'Vi secured a draw against Cloud 9. However, it could have definitely been a 2-0 win as they were leading significantly in the first game also. C9 on the other hand are underperforming significantly as they have only 1 point after two series, and could well struggle to make a top 4 placement if they do not gather their thoughts before tomorrow's matches.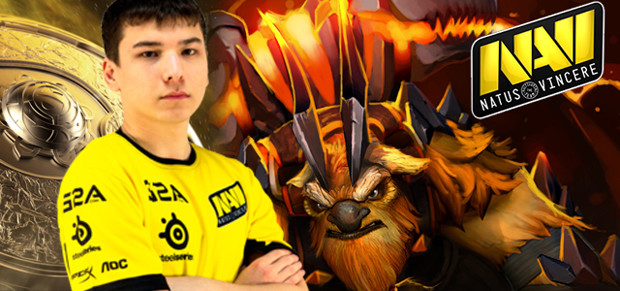 A scrappy first game for both teams, but Cloud9 chalked up their first victoryThe first game was more about Na'Vi losing it than C9 winning it. The Ukrainians got off to a great start and dominated the early game. However, a questionable Midas pick up instead of BKB by XBOCT on his Slardar costed them dearly. Because of that he was very vulnerable in the constant engagements happening around the map on which C9 capitalised thanks to the Track from their Bounty Hunter.

Despite getting back into the game C9's performance still left much to be desired. Cloud 9 made mistakes that one would not expect from a team of that caliber such as Envy using BKB on low health with an Aegis on him leading to a full team wipes. Nevertheless while taking the second set of Barracks Na'Vi overextended and lost several heroes. After that mistake C9 managed to rush down the map and kill of the throne thanks to a Rapier on their Gyro.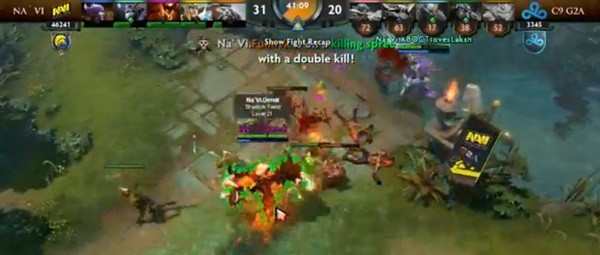 The first game was far from a clean match despite a Navi team wipe



SoNNeikO works his magic once more, clearly Navi's leading manAs it turned out the mistakes made in the first game didn't affect Na'Vi and more importantly didn't bother SoNNeikO. He was all over the map on his Earthshaker securing the first blood and not stopping with that. He made all the space in the world for his team on which Dendi capitalised, growing his Leshrac into an absolute monster.

SoNNeikO wasn't finished. With his 15 min Tranquils, Soul Ring and Blink he set up multiple pickoffs on the enemy Anti Mage as well as controlled the teamfights beautifully. C9 failed to impress once again and this time got completely ran over by the Ukrainian squad. SoNNeikO played a pivotal role in helping Navi qualify for TI5 in the first place, and when on form he can even outclass a support duo in terms of impact.



With that the first day of matches came to an end for C9, who seem to have a knack for featuring in extremely drawn out series. According to analyst SyndereN, C9's only weakness is the inability to seal the deal and end games due to being unable to push highground, which was apparent in their match versus LGD.

It is early days in the groups but C9 will be looking to avoid letting emotions get the better of them, with frustration showing in their second match versus LGD. However, for Navi a game off Cloud9 will do wonders towards trying to push for a top4 placement at the end of the groupstages.





[i]joinDOTA's TI5 coverage is brought to you by ASUS, our official partner for the event.


[/i]