Today
Virtus.Pro announces another one of their players that will form their Dota 2 team. The third player will be
Alexander '[B]Santa[/B]' Coltan.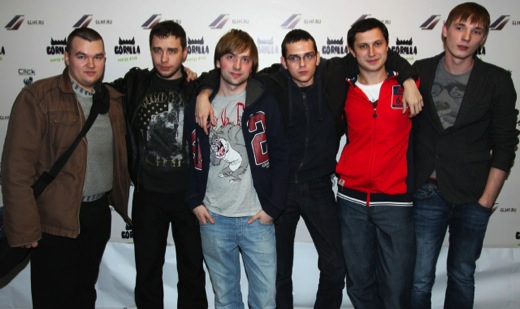 [I]
Santa (far left) with former teammates
[/I]
After making their debut and successfully winning DreamHack Summer's fourth qualifier, Virtus.Pro announces their third player being
Yaroslav '[B]NS[/B]' Kuznetsov's teammate from Darer, Santa.
Santa has been a staple in the Russian Dota scene for quite some time now, having last played with Darer and in the past have played for other strong teams in the scene.. The Russian also traveled to China back in 2009 with RoX.KIS to attend the Alienware DotA League which they placed second. With such a wealth of experience under his belt, the team will surely make waves in the scene.
Virtus.Pro Dota 2 roster:
Yaroslav '[B]NS[/B]' Kuznetsov
Kuro '[B]KuroKy[/B]' Takhasomi
Alexander '[B]Santa[/B]' Coltan
TBA
TBA