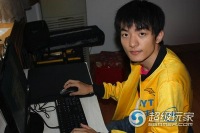 Another scandal has erupted with
TongFu and their player
Zhicheng 'PLT' Zhang, and this scandal is proving to be the biggest of all. Although it was not announced officially, yesterday's ProDOTA2 match between
EHOME and
Orange featured five players from the Chinese. Using the alias feature from Steam, many members of the public had deduced that the fifth player playing for EHOME was in fact PLT, also known as Lanm.

It is not known if he will be part of the official roster, but PLT's involvement in the match was said to be 'without permission', and his current employers TongFu decided to punish his actions as accordingly to his violation of contract.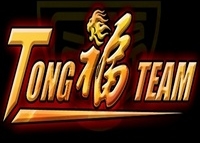 In a statement published on TongFu's official Tencent Weibo, TongFu proclaimed that PLT did not report to the organization within a given time, and will be punished accordingly. In addition, they seek an explanation from EHOME regarding this matter, and will bring this matter up to ACE (Assocation of China E-sports). This statement has triggered a agitated response from PLT, who writes an article depicting his dissatisfaction with TongFu and empty promises from the organization.


The article is very long but provides a lot of details, therefore details not featured here are summarized in sequence of PLT's writing. It is also extremely sensitive, please read with caution.




Statement from Zhicheng 'PLT' Zhang:


On February 29th, I was in Chengdu when I received a call from the manager of TongFu, saying that TongFu is changing roster and asked me to join them. I asked about the financial terms, and it was mentioned that there will be ten to thirty thousand RMB signing fee. The next day I got to know that there will be a three thousand salary, and twenty thousand RMB signing fee. Three days later, I arrived at the training grounds. I remember during that day I mentioned clearly that the most important factor a team needs is unity. With unity and practice, regardless of talent, success can be achieved with hard work. I learned this from the failures of the past year with EHOME, and I told the boss of TongFu this, and everyone agreed.
However, a series of problems with team
Panda saw TongFu quickly snapping up their players and PLT expressed his disappointment as he feels that such changes will only bring more harm than good. However, TongFu proceeded with the transfers, and PLT was quick to raise his concerns regarding the motivational levels of his new teammates with Dota 2.

I said [to the management] if the roster changes, I may just go and play Dota 2 instead. The management guaranteed that they will shift their focus to Dota 2, and to do their very best to perform well in Seattle. During that time I thought to myself that TongFu is a rather stable sponsor, and it is possible to do well in Seattle with this team. I talked to Hao about my fears that I'm afraid MU and Sansheng would not be serious about Dota 2, but Hao assured me they will be. After that, I felt we can work well and hard together. Therefore, the manager proceeded with the roster changes.(On a site note. [During this time] I have arrived at TongFu for over a month, but I have yet to receive the signing fee and salary. I had requested TongFu to sign a contract quickly, but they have used many excuses to refuse. Is it so difficult to ask a large company like TongFu to prepare the paperwork? I deduced that they are testing me out, and do not want to sign the contracts too early. I understand.)In the beginning, everyone had high motivations, and was intrigued by the Dota 2. We would train and scrim with other teams and more. But after about a week, I found that everyone was not as motivated towards Dota 2 as compared to DotA, preferring to play DotA during free time. Our performances and communication were better when we played DotA as compared to Dota 2. I spoke with the manager regarding the lack of motivation for Dota 2, and he explained that there's still much more DotA one competitions compared to Dota 2, and TongFu has to cater to the larger market. With this I felt that this was not what the organization had agreed with me before.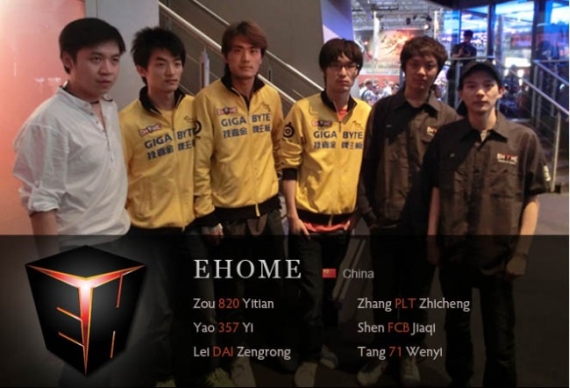 EHOME at The International. From left to right: 71, PLT, FCB, 820, Dai, 357



In the meanwhile, I played Dota 2 everyday and spent much time with 357 and PCT. We all felt that with enough time and effort only then can we achieve success in Seattle this year, only that there is no one [else] putting in such effort. (On Match 2nd, I arrived at TongFu. Up till April 25th, I have yet to receive any payment. The twenty thousand signing fee promised at the start has still not been paid. These two are both written payment clauses in the contract).A few days later, I talked to the manager in private (I have also received my two months of pay, six thousand RMB). I said that everyone is obviously more motivated for DotA, but I am focused solely on Dota 2. Since the team is to create publicity for TongFu food products, it is understandable and more suitable for the team to be involved in DotA than Dota 2. It was also implied that I would like to advance in Dota 2 with 357 and co., staying at TongFu will only affect their future progress. During the time the manager had agreed that it wouldn't be a problem, and hoped that I will work with 357, since we had common goals. Regarding contract matters, according to the contract I have not received payment for over two months, and should be able to automatically discard the contract, and I would just forgo the twenty thousand signing fee payment. The manager agreed, and said that there could be an answer to this quickest by tomorrow. After that when I brought this up he mentioned that they have to wait for ACE to discuss this matter. I thought this was very odd, the matter is between me and TongFu, how should this concern ACE.

After talking to the team, PLT's teammates all understood his position and agreed to his decision to leave the team. PLT contacted the manager again regarding the matter of leaving the team.

After our competition on May 1st, I asked the manager what will happen to me leaving the team. The manager became completely different towards his previous attitude, and said everything must be according to the contract. I explained that I have nothing to offer for TongFu, my heart is with Dota 2 and everyone else prefers DotA, and TongFu is more suited to expand in DotA. The reply of the manager is that the boss is not happy that I have been doing things in the dark. May I know where have I done things in the dark? All I want is to leave the team and focus on Dota 2. The manager was adamant to follow the contract (The contract started at the end of March, and I have yet to receive my signing fee after the actual period of three months. According to the contract, this should only have been one and a half months). I said if I come back now I am of no help to TongFu. The manager's reply shocked me. Boss says he wants to keep you, which is to waste you for a year, and make sure you do nothing in TongFu. When I heard this I was extremely angry and agitated, but kept calm and asked the manager to talk to the boss once again, that this year is very important to me. He promised and after a while told me that the boss does not want to discuss this matter anymore, and wants to follow the contract. With this, it could mean that I have to stay in TongFu for a year. I said I really can't do this, I will pay the 100,000 thousand RMB contract waiving fee. The manager says that if I follow the contract it will be fine. 100,000 thousand RMB is no small figure to a professional player, but I really wished to work with 357, PCT and co. and work hard towards a common goal.May 4th, which is yesterday, PCT talked to me and asked if I can stand-in for their competition. I phoned TongFu's manager and asked if I could do so, his reply was very clear. If the timing does not clash with our competition, you can stand-in. After that I QQ messaged him that if I can't stand-in I wouldn't do so, his reply was that I can. If today you want to say that I personally violated the terms of the contract, I can only say that you guys are too damn good, the club is too damn good, our big association [ACE] is too damn good. WE do you remember that time's WE.QQQ.When clubs can just dismiss players without any reasons, but players have to take on such pressured economic liabilities to choose their teammates, where is our big association [ACE], where was the initial goal to protect the interests of players.I remember when I first talked to the manager of TongFu, he said that if I violated the terms of my contract, the governing body [ACE] will command all the clubs to sanction me together. I was scared as hell that time, I am just a professional player with nothing, how will I live after getting sanctioned by this big association, I really beg you not to sanction me.Mighty association, can I ask was this association really formed from voting? Why is there only Tyloo that is willing to speak the truth, willing to do the right things for players. Mighty association, 71 (EHOME's manager) offends the association and our might association decides to gather all clubs and sanction EHOME from being a part of the association. My mighty association, when I could not get the payments agreed on my contract where were you at. Mighty association spare us, why would you make things so impossible when a few of us poor people are looking for a stable home?Director Liu I'm sorry, I will pay you your 100,000 contract waiving fee, give me back my year. I want to be able to provide people that truly love eSports with exciting matches, I want to stand up at the stage in Seattle and let the five star red flag fly high again.What's going to happen? I don't know, after offending so many big bosses, I don't even know who is who now, let alone talking about clubs.Is there justice in a man's heart?

The statement highlights many issues, and there has been much public debate within the Chinese community regarding this matter. What will happen to PLT and TongFu remains to be seen. There has yet to be an official reply regarding this matter from TongFu, we will bring you updates if they come.