Rumours have been circulating in the community about
Yaroslav [B]'NS'[/B] Kuznetsov and
Andrey [B]'Dread'[/B] Golubev leaving Darer due to sub-par performance at Star Series finals. However, it was recently confirmed by NS on his VK page that Dread and him are indeed leaving Artstyle's team for a different organization.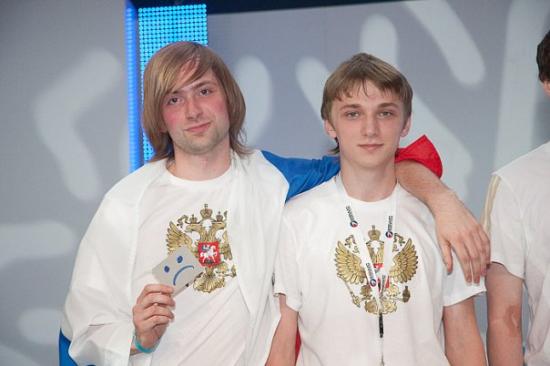 NS with Artstyle
Today, Virtus.Pro expressed their intentions of stepping back into the Dota 2 scene with the re-acquisition of NS. The organization that once housed imminent individuals like Vigoss, Admiration, Jolie and NS himself is not an unknown identity in the eSports circuit.
On his re-acquisition, NS says, "I am delighted to join Virtus.Pro, an organization having a rich history". He further adds, "I hope that this time we will be even more successful than in 2007, and be able to perform at our best".
Although, there is a little twist in this announcement. Virtus.Pro will not be announcing their complete roster straight away. Instead, they will utilize the next two weeks to announce the players one after the other on May 4, 6, 8 and 10.
There is a high possibility of Dread being one of the recruitment as it was mentioned by NS on his
VK page
about sponsors approaching them.