In a rather obscure GIGABYTE Challenge which fell just before TI5 and amidst several tier 2 teams deciding to call it quits, it was the open qualifier teams who made it through the playoffs. Of the eight invited teams, only one made it to the semi-finals with London Conspiracy, ScaryFacez and Sqreens Squad all early casualties. Team Moriarty were the winners, just proving how the competition can pave the way for new teams.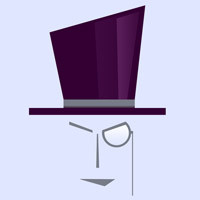 Team Moriarty

Team Moriarty, named after the famous super villain from the Sir Arthur Conan Doyle's Sherlock Holmes stories, was only formed in May and the GIGABYTE Challenge #16 was their first run in an official competition.

Despite their inexperience they eliminated three of the invited teams which included
ScaryFaceZZZ*.

The individual plays what were impressed viwers the most, with M4lem and poSing working in tandem beautifully, combining Dark Seer and Earthshaker to cause havoc on their opposition
YOU ONLY LAUGH ONCE*.

Former Basically Unknown player
Ivan 'MinD_ContRoL' Borislavov was part of the roster Team Moriarty faced, and despite losing 2-1 in the Grand Finals, the Bulgarian and his team-mates receive 500 EUR for finishing the runner-up, with 1,500 EUR going to the victors Team Moriarty. With TI season soon upon us the GIGABYTE Challenge will now take a break and may return in the future in some shape or form.