Alliance's
Joakim 'Akke' Akterhall expressed concerns in his blog on TV6.se that public outbursts directed at tournament organisers by players are detrimental to the scene. "The players need to understand that there are consequences to what they say and usually it effects the scene in a bad way," said Akke in his post-ESL One Frankfurt post.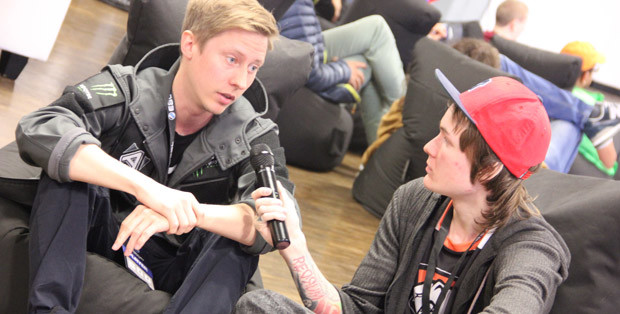 Akke during ESL One Frankfurt 2015



"I think everyone should chill to flame and judge events. I get very annoyed when I read tweets from professional players that whine about something like 'ESL sucks they didn't do x and y'" said Akke in his blogpost on Tv6.se. "First of all sometimes it's not even ESL's fault and secondly sometimes it's just something small that can be improved until next time."

The topics that Akke gave as examples was the accomodation during the seeding process in Cologne and issues with travel plans. Several players decided to tweet publically about complications regarding their travel, including EternalEnvy and SumaiL, both referring to the organisers in colourful language. However, according to Akke such comments can easily be resolved in private.

The Swede did however comment that if the traditional avenues to resolve issues are unfruitful, then a public statement can at times be a good way of forcing a response. "Most things can be solved privately without unnecessary drama, but with that said there are of course exceptions. If you don't get listened to, going public is often a good way to get attention. I hope you guys get my point," said Akke.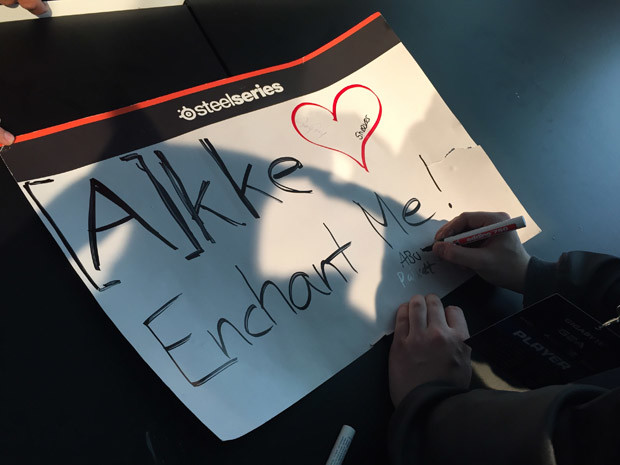 A fan sign from ESL One Frankfurt

Tv6.se



Overall the TI3 winner was positive about ESL One Frankfurt 2015, an improvement on last year's event in the CommerzBank Arena. "The whole tournament was overall very good organized. What I like the most is the they improved a lot of the things they did bad the last year like lack of practice PC's. To take into account what the players and the fans think is the best way to improve."

To read the blog in full including Alliance's plans for the summer head here.