The final day of ESL One Frankfurt 2015 is upon us! The first semi-final featured
Evil Geniuses and
Virtus.Pro*, who both steamrolled over their opponents in the quarter-finals yesterday. VP's road has been slightly easier as they faced off
Alliance, while EG had to battle against
Vici Gaming. The matchup promised some high-level DotA and it didn't disappoint. The highlight was undeniably the famed prodigy
Sumail 'SumaiL' Syed Hassan, who brought his A-plus game on his signature heroes Shadow Fiend and Storm Spirit.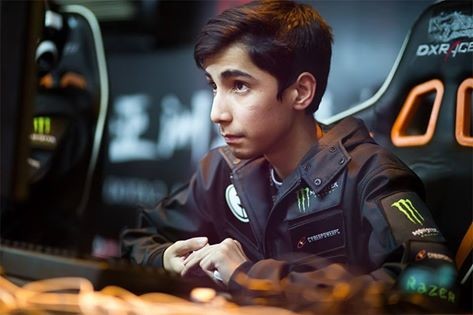 EG's young star had a field day on his signature heroes -

Image Source



The mid player of EG must have had one of his greatest days in his career so far. He started the first game at a disadvantage, having given up first blood as Shadow Fiend to
Ilya 'Lil' Ilyuk's Wyvern who rotated in. Being pressured by
Sergey 'God' Bragin's Queen of Pain, SumaiL still managed to finish his mekanism quite early and with
Peter 'ppd' Dager's Omniknight sitting behind, he was able to repel and repair any major damage done by VP.

At 15 minutes,
Saahil 'Universe' Arora landed a great fissure and SumaiL popped the mek, healing back up and quickly wiped Sand King and Dark Seer from the map. From then on, he stayed on top of the net worth chart by miles. With smart itemization of Blink and Linken's Sphere, SumaiL was able to stay on top of VP's heroes aggressively and dealt huge amounts of damage. So far ahead of everyone including his own team's position 1 Phantom Lancer, SF was practically unkillable. SumaiL proceeded to steamroll over the Dire heroes and secured the first map.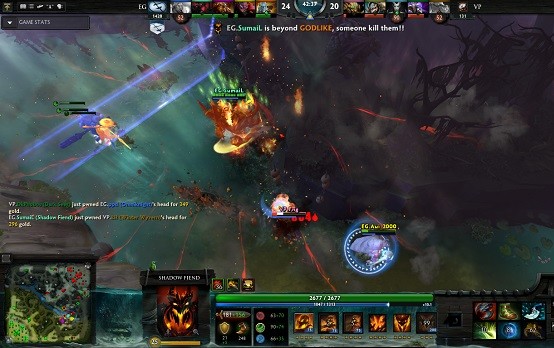 A God walks among men



With a shining performance on Shadow Fiend, spectators expected even greater things as SumaiL was able to get his hands on the Storm Spirit – the hero that earned him the status of prodigy. And SumaiL delivered. Despite being first-blooded (yet again), he was still able to snowball hard, finishing the bloodstone at 15 minutes. The lack of hard disables on VP's lineup proved a lethal mistake, as SumaiL zipped in and out of combat, picking up kills with great ease.

Combined with Track from Universe' Bounty Hunter, he snowballed even quicker. Exploiting the hero's potential to the limit, he often finished skirmishes with less than 10% mana and more bloodstone charges. With Clinkz having a very rough time, SumaiL had no problem jumping around freely and decimated VP's helpless heroes. Accumulating no less than 25 bloodstone charges, SumaiL practically carried his team to victory in spectacular fashion.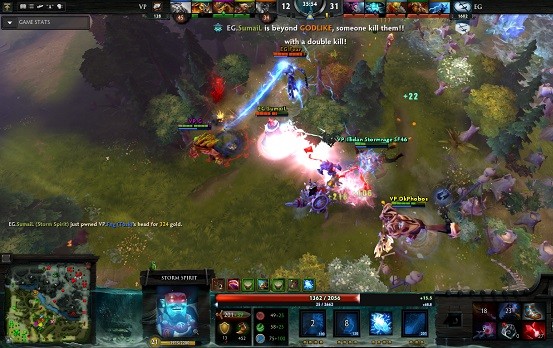 Like the wind!



This matchup has proven to be much more one-sided than expected. VP did put up a good fight but with SumaiL on his highest form and ppd always ready with clutch Purifications/Shallow Graves, the Pakistani young tar was unstoppable. With this victory, EG named themselves the first finalist of ESL One Frankfurt 2015. They will go up against the winner of the second semi-final between Secret and iG.