Rave missed out on a direct invite and did not pass the open qualifiers for TI5, and soon they may also lose their most recognised and experienced player
Jio 'Jeyo' Madayag in addition to NinjaBoogie who has already officially quit the team. Jeyo has decided to head back to Canada to take time off to decide his future, leaving Rave to pick up the pieces of a team that was expected by many to be a given for TI5.

And then there were three? Rave to play under new name at MPGL



There was no signs that Rave was going to reshuffle. They have had a good and successful run in proving themselves as one of the top teams in SEA, winning the Summit 3 SEA Qualifiers and even beating teams like
HellRaisers and
Invictus Gaming in the Dota 2 Asia Championships.

They have had their fair share of problems and underperformance, especially after their visa issues which forced them to sit out of MLG Colombus despite winning the SEA Qualifiers. Read more about this here.

Rave also had a time of inactivity in which they had about two months without regular play. Despite all of these, Rave still managed to establish themselves as one of the greats in SEA, as shown by many predicting them to comfortably secure First Place in the TI5 SEA Qualifiers.



Yes! Rumours are true that we will be playing for MPGL7 with a different line-up. Boombacs will replace Ninjaboogie and RR will replace Jeyo for the MPGL7. But we are not yet sure if this woud be for good as there is still no official statement from the management regarding the matter. To sort things out NB decided to retire from the team but will still play competitivey while Jeyo will go back to Canada to rest for a while and decide in time. Thank you for your support.


To the disappointment of many, Rave failed to secure their spot in Seattle. Even then, there was no signs of any reshuffling or disbandment. It was not until they put their entry to participate in the upcoming MPGL7 event that
Jio 'Jeyo' Madayag and
Michael 'ninjaboogie' Ross's name were not in the registered roster.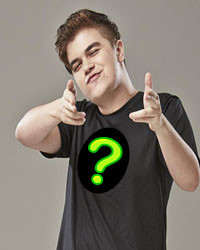 A new jersey for Ninjaboogie?

Taking their places are
Execration's
Marvin 'Boomy' Rushton and
Ralph Richard 'RR' Peñano. It is still unconfirmed if these changes will be permanent.

Rave's manager,
Kwang 'Pyung' Pyeong, has announced that Rave as a team will not be participating in any competitions for the next few months. He also added that their entry in MPGL7 will not be under the Rave banner but a different name, and that the Rave banner will only be used again once the roster has been finalised.

Former Rave carry, Jeyo has decided to go back to Canada to rest while deciding his next step. Ninjaboogie, however, seems to want to take a breather and then try his luck in another team. He posted on his Facebook page that he will still be in the competitive scene and did hint in his comments of the possibility of him joining a new team and that he still has a 10-year Chinese visa. Might we be seeing Ninjaboogie donning a Chinese team jersey?



What do you think of Jeyo and Ninjaboogie's departure?