Great news has arrived! The upcoming TI qualifiers will once again have a hub, but this time all the studios will be working together from the same location! Commentators and staff from joinDOTA, BeyondTheSummit, GD Studio as well as a whole host of known Dota 2 personalities will congregate in Bucharest, Romania, in partnership with Twitch and PGL.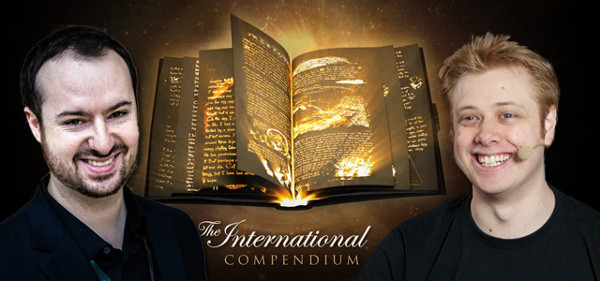 For those who loved the #ti4euhub last year you will not be disappointed as almost all of the personalities from last year will return this year. Last year only TobiWan from joinDOTA was present at the GD Studio house in Sweden, but this year Capitalist, Blitz and durka will all be joining TobiWan in Romania.

In the announcement released today we can read:





Cool story bro, but what does this actually mean?
With the support of Twitch and in partnership with PGL and their studios located in Bucharest, we were able to bring under the same roof a multitude of Dota 2 personalities ranging from casters, analysts, hosts, observers, pro players and others. By the way, when we say "multitude", we actually mean a LOT of people...35 to be exact! Three casting streams will be complemented by a lounge stream, following a hectic schedule with games running 24/7 during 8 straight days (yes, literally).

We are happy to announce that Beyondthesummit, joinDOTA, The GD Studio & their friends will be teaming up to form a coverage hub of awesomeness dedicated to the upcoming TI5 qualifiers. The qualifiers are set to take place between May 25th - June 1st and so will our awesome coverage.

Who are those 35 people? The full list is down below:


Casters/Analysts/Hosts

Ayesee @ayesee
Basskip @Basskip
Blitz @Blitz_DotA
Capitalist @DotACapitalist
Draskyl @Draskyl
Durka @durkadota
Godz @BTSGoDz
H4nni @KaiH4nn1
Kotlguy @KotLguy
Kpoptosis @kptdota
LD @LDdota
Merlini @MerliniDota
Maut @MautDota
Odpixel @ODPixel
Purge @PurgeGamers
Sunsfan @SUNSfanTV
Synderen @syndereNDota
Tobiwan @TobiWanDOTA
Zyori @ZyoriTV
Observers

Pimpmuckl @PimpmuckL
Skrff @skrff
Weppas @Weppas_


Lounge hosts:

2GD @follow2GD
Hotbid @Hot_Bid
Luminous @LuminousInverse
Pyrionflax @PyrionFlax
Maquannas @maquannas
Miss snowfox @Miss_Snowfox
Shane @shaneomad
Sheever @SheeverGaming


Pros

Bone7 @bOne7DotA
EGM @FollowEGM
Sexybamboe @SexyBamboe
Wagamama @WagaGaming


Sujoy

Sujoy @sujoy_r



Are you excited? You should be! The last TI hub was amazing and this is looking like it might be even better. The whole thing will be broadcasted on four twitch.tv channels: ti5sange, ti5yasha, ti5skadi and ti5mango. All the action will start as soon as the 25th of May.

Did this make you excited about The International 5 qualifiers? Take a look at the groups from each region! You can view them here.


Are you excited about the TI5 hub?