The open qualifier stage of The International 2015 has come to and end, after several surprise games where former TI players were left out of the competition.With all the finalist defined, the regional qualifiers begin in a phase that is expected to separate the men from the boys, as from each region featuring 10 teams only 1 will have a direct invite to TI5.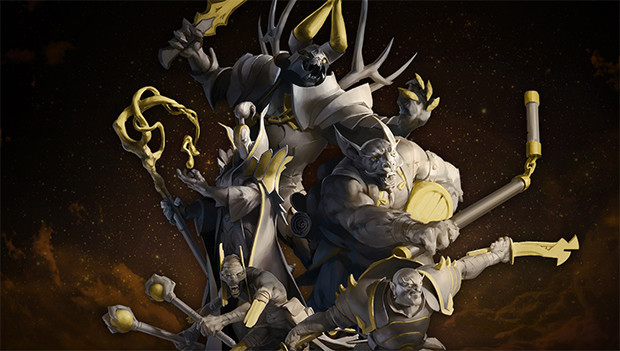 The main qualifiers will take place from the 25th of May to the 1st of June.



The format aims to give all teams a fair chance of getting through, even if they lose a few games:




The top two teams from each group will advance to a double elimination bracket with the round robin first place teams starting in the upper bracket and the runner-ups starting in the lower bracket."

"Each region consists of two round robin groups of five teams.

The winners will get invited, the second places will go against each other for a last-minute ticket to the biggest tournament of the year:




The four runner-ups will compete against each other in a Wild Card series in Seattle for the final two spots of the tournament.""

"The winner of each region will be invited to The International.

Owners of the TI5 Compendium can also make their predictions, choosing who they believe to finish in 1st-4th place. However, groups will obviously play a part in who gets through and for some region the groups are less balanced than others.

SEA TI5 qualifiers
For SEA Group B is clearly the stronger group. MVP.Phoenix and Rave have attended multiple international tournaments this year, whilst CSW won the OK.- DOTA Championship in December and also were invited to DAC. Definitely the group to watch.


Americas TI5 qualifiers
For America Group A will probably be of most interest for viewers, as the two teams tipped to compete for the 2nd invite spot behind Mousesports, NAR and Leviathan, find themselves in the same group. NoT Today are also in group A, and despite a disappointing Summit 3, they could still top the group if in the right mood.


EU TI5 qualifiers
Europe is by far the most difficult to call, and it is the first time we see both Navi and Alliance forced to qualify to attend TI. Still Group A looks the more enticing with the NiP vs Alliance an interesting battle, with Burden United and 4ASC in the wings. Power Rangers will probably not pose a major threat but could take the odd game to upset the power structure.


CN TI5 qualifiers
For China both groups seem relatively even. HGT who finished 11th at DAC in February and CDEC.Douyu should take group B with ease, with EHOME looking solid for Group A. However, Newbee.Young have had some good results versus their group members recently, and could challenge them for 1st.