Tonight we got to witness another fall of the titan
Vici Gaming as
Team Empire crushed them with two straight wins in the best of five grand final. The favorites for the title once again got run over by the aggressive CIS style, but how exactly did they do it? The key factor to their feat was a sensational Sand King performance by yoky. More inside.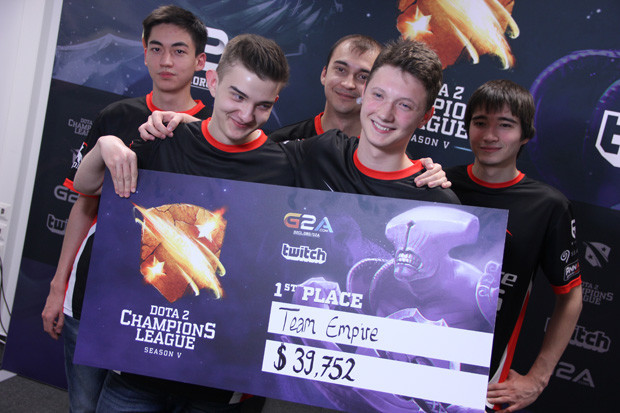 Alohadance dominates, best stats in the game on Disruptor!


The best of five Grand Finals started with one game advantage for the team coming from the Winners Bracket - Team Empire. In an attempt to catch their worthy opponents off guard, VG tried to shake things up with heroes that they had yet to use in this tournament. As a result we saw Weaver, Visage and Clockwerk getting picked up by Vici Gaming. It was a risky move to use against Empire, who were in their absolute comfort zone where they are most efficient.

Empire opted to go for a draft built on heavy aggression, which has been their way to success throughout the tournament. VG looked a bit lost and seemed to lack a proper plan that could deal with the Russian team's fast paced Dota. They appeared to not have done their homework since yesterday's loss.
Chen 'Hao' Zhihao was running around trying to make plays on Weaver instead of farming, which most of the time ultimately ended with him dying.


Daryl Koh 'iceiceice' Pei Xiang was also struggling to stay alive on the offlane and did not play with the confidence he usually displays. There was no stable ground for him to stand on and he finished with a 0/11 record. Not only was there a dip in individual performances, but the teamwork and shot calling was also falling short as they failed to group up and push despite having an early Mekansm.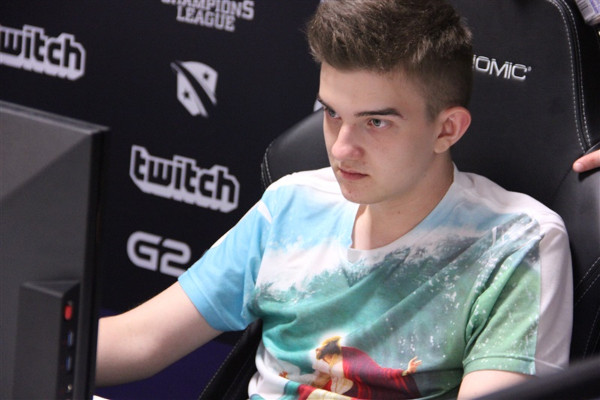 As the game progressed we saw the Ukrainian youngster
Ilya 'AlohaDance' Korobkin shine brighter by the minute. Making plays all around the map, not dying and even keeping up in farm on a support that struggles with gaining gold efficiently. His stats reflect his contribution to Empire's win as he finished with 13/3/13 - the best stats in the game(!).

The excellent performance of Alohadance has been a continuing trend during D2CL. He's especially proficient in utilising high skill-cap supports such as Disruptor, Tusk and Io. Maybe banning him out is the only true measure when dealing with Empire? Nonetheless, superior farm, movement and execution granted Team Empire a win bringing the series to a match point. VG had to quickly find another solution if they wanted to keep their dreams of taking home the title alive. Drafting different heroes was definitely not the answer!


Sand King commeth


Alohadance shone in the first game, but the real MVP of the series turned out to be no other than
Maxim 'yoky' Kim who made plays worthy of a king. VG took control of the early stages of the second game as they managed to punish pre horn aggression from Empire. The Russian team paid dearly for their overextension into VG's jungle. Once again we got to see the mechanical side of VG that we know so well, who made no mistake in gaining substantial advantages from Empire's mishaps.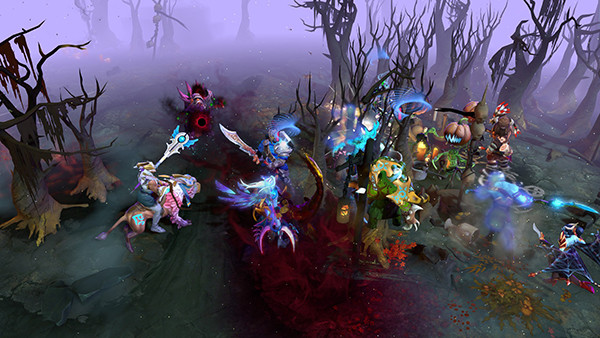 The first fight ended poorly for Empire



It appeared as there was no stopping the Vici gaming train who ruled the map with rotations from the ever diligent supports,
Xu 'Fy' Linsen followed by the Chen army led by
Lu 'Fenrir' Chao. Their ganks were ruthless and Empire soon had to give up control of their jungle to VG. All factors spoke in favor of the Chinese team who looked to get back into the game 2-1, especially as
Xie 'Super!' Junhao got his Queen of Pain rolling. Empire had but one single chance to turn the game around at that point, which emerged as VG aimed to slay Roshan. Unknowingly of yoky's presence in the surroundings, they calmly brought the beast low and went for the kill.

Fueled by his teammates hopes and the dream of slaying the giant that is VG once more, yoky channeled his ultimate in an all or nothing play. The results were devastating for Vici as they got caught in a full duration Epicenter, followed up by a Burrow Strike and then the Static Storm from an incoming Alohadance. They got the last hit on Roshan, but paid with four deaths. On top of that fact, they had just allowed Empire to get back into the game.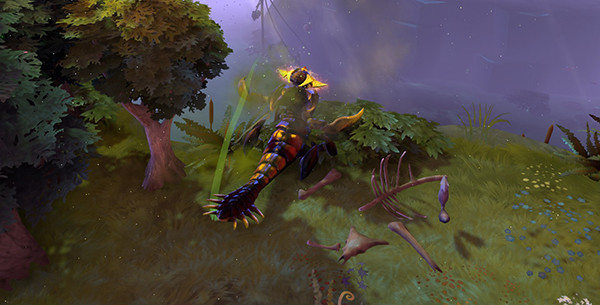 yoky winds up the game winning Epicenter



Yoky continued to work his magic in the upcoming vital points of Empire's crazy comeback as he persistently brought hell onto Vici in the engagements. His perfect positioning and well-timed engagements were one of the primary reasons Empire could close out the grand finals in two straight games. Not to mention the Beastmaster of
Roman 'Resolut1on' Fominok who was surprisingly deadly as he roamed around the map with Boots of Travel and Necronomicon III, ganking his fragile opponents, getting no less than 14 kills in the end!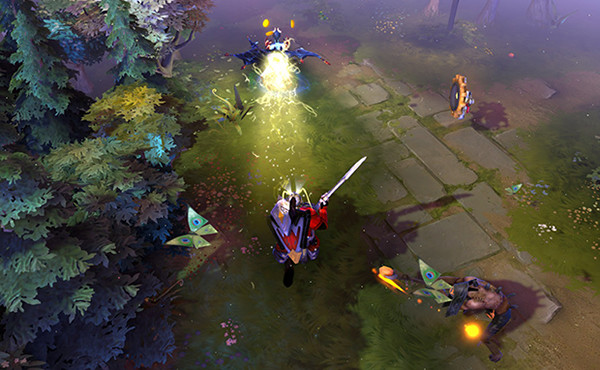 Vici, obviously shaken by the unbelievable turnaround quickly lost ground. Their momentum faded away bit by bit. For the second time in a row, Empire managed to beat the unbeatable and thereby rightfully secured themselves the first place of D2CL Season 5.



The last game of the tournament proved to be the best yet and Empire shows that they are a force to be reckoned with. Underestimating them is a grave mistake! With their victory this event has come to an end. You can check out our photo gallery from the event under this link. If you missed some action make sure to catch up on it and read our recaps! You should definitely read up on how Empire beat VG yesterday.