Alliance's
Sebastien 'Ceb' Debs weighed in on the TI5 invites and qualier formats ahead of the big reveal in the coming week or two in an interview with SLTV during Starladder XII earlier today. The only non-Swedish player in Alliance's now permanent roster, 7ckngMad believes a LAN qualifier is the only way to go for the upcoming TI5 qualifiers and also proposes the idea of abolishing regional qualifiers in favour of a multi-regional format.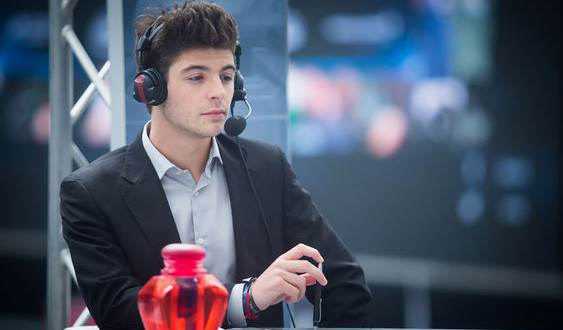 Alliance's 7ckngMad during his cameo as an analyst at ESL One Frankfurt 2014


Despite a brief stint as an analyst during ESL One Frankfurt, the Frenchman did not decide to pursue a career as a personality but put his focus back on playing. "I never planned to be an analyst, it was just I put a lot of effort into the Sigma team, and everything just collapsed," said 7ckngMad. "The project ended and it was hard for me to find some extra motivation to start everything again from scratch 3 months before TI".

"It didn't make sense to put a lot of effort pre-TI, the scene just resets after TI. (...) I Was waiting for the right comeback, I never planned to stop playing, I never do anything else"

Post TI4 7ckngmad played for Fire and Summoner's Rift, but despite a win in Canada Cup and an enjoyable experience with his NA team-mates, the potential for growth was not there. "It was fine but I wasn't satisfied at all with the way things went, it was not with the players they were very good people and everything, the potential was just not what I was looking for, it wasn't enough for me at all."



The Alliance player went on to explain the clear imbalance between the top 5 in NA and the top 5 in Europe, and how the lack of strong competition outside of EG means it takes longer for American teams to improve. This is also one reason, according to 7ckngmad, that EG go to the East Coast to bootcamp ahead of big events so they can practise more easily with European opposition to get into shape.

"The problem with international teams is they play together because they win"
7ckngmad's addition to the TI3 champions Alliance's roster earlier this year coincided with a vast improvement in their performance, and despite exiting StarLadder XII earlier today, the team managed to dispose of Secret in superb fashion.

Now a permanent and long-term part of the team, the Frenchman was asked by SLTV's inieska about the language and location barriers that proved a problem in the past and played their part in
Jacky 'EternaLEnVy' Mao's departure from No Tidehunter back in 2013.

On the use of Swedish in games, 7ckngmad said the Alliance boys were "very careful" with their usage. "It happens that they use Swedish, but I understand because I was playing with
Titouan 'Sockshka' Merloz for many years and we were both French and playing with international players. But, for example, if we were playing a lane together (...) and we have to communicate fast we talked French.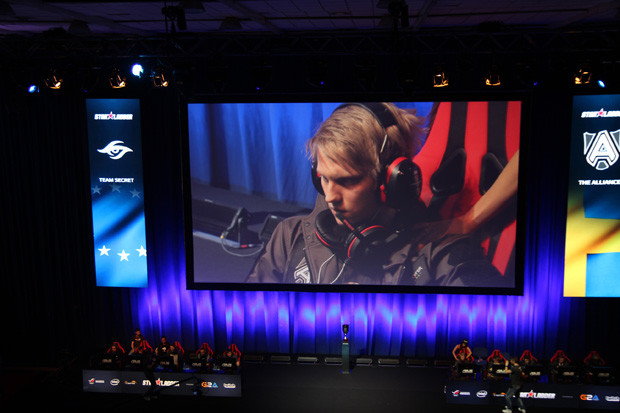 Pajkatt was another recent addition to Alliance albeit a Swedish one



"I know if they talk Swedish, and it doesn't happen much honestly, if it happens it's about 5 per cent of the time in-game or 10 per cent maximum, then it means they don't feel that this information is actually important for me and I trust their judgement. So, it's not a barrier at all."

"What I understand is, getting a full Swedish line-up or a full 'X' line-up is always nice because you share more from the same country that's natural, but I think you can work over it. (...) We're on the same page unfortunately I'm not Swedish and they're not French, but we're on the same page about the issue. "

7ckngmad had assembled a French roster post TI4 for
Sigma.fr* after he lost
Adrian 'Fata' Trinks and
Pascal 'paS' Lohmeier to Team Dog back in April last year, which proved a fatal blow to the international line-up of the organisation he had helped put together.

"The problem with international teams is they play together because they win, but when they start losing then the reason just goes away and then they don't have this team chemistry that you need," said 7ckngmad.

"I don't think its crucial (we all speak one language), we all speak good English so we can say exactly what we want in English but of course back in the days when I played with
Artur 'Goblak' Kostenko and
Airat 'Silent' Gaziev in a team that was a problem because sure we could communicate but sometimes we felt like 'yea I can't get him to understand what I really mean' and they felt the same."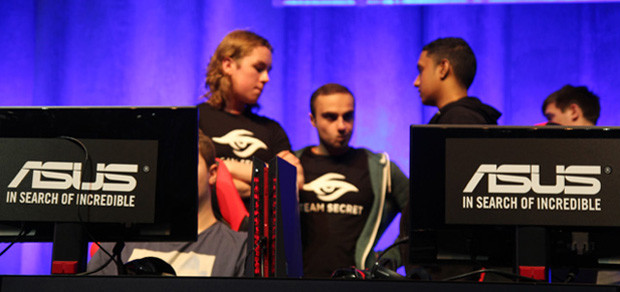 Despite their Starladder exit, 7ckngMad believes Secret clearly deserve a direct-invite



Alliance and a direct invite to TI5 and the possibility of a multi-regional format?
With TI5 invites just around the corner according to an official post by Valve yesterday, talk has turned inevitably to which European teams deserve an invite. 7ckngMad was quizzed in the interview about his take on the situation, and if Alliance expected an invite or were ready to play qualifiers.

"We don't really think of it, we just try our best, get the best results we can. If the question is now do I feel I deserve one (a direct invite), I don't think right now we do," said 7ckngMad. "We were able to beat every Western team at least once, so sure we deserve an invite if you look at it like this, that we 'beat Cloud9 we beat Secret' but I do think that LAN results are very important so this LAN is very important and honestly I think if we do really well in this LAN then sure why not consider us as a really good invite."

The Frenchman also commented on who he thinks should receive a direct invite, stating that Team Secret and Cloud9 should definitely be extended one for the upcoming TI5, but the rest of Europe was "confusing".

As for the qualifiers 7ckngMad believes that, should Valve reduce the number of direct invites, and instead focus on the qualifiers, that the qualifiers should be "held in the really right way". "It should be a LAN qualifier if anything, deciding all those teams online, I don't like it at all," said the Alliance player.

"There will be the server issues, schedule issues, the brackets issues there are going to be so many issues. How they do the seedings. They have so many questions to answer, it is very hard to do. If they come up with something fair, that everyone agrees on then it is the best option . . . but I don't know it's difficult it has to be LAN in my opinion and they have to be very careful with the seedings."

7ckngMad also brought up the possibility of not doing a regional qualifier but instead a LAN where teams from different regions were mixed in seperate groups, which he believed would be "more fair". Regardless of the format of the qualifiers, the question remains whether after Alliance's performance this weekend, they deserve a direct invite. Share your opinion in the poll below.

Do Alliance deserve a direct invite for TI5 after their Starladder XII performance?