Asus Polar secured their spot for ESL One after besting Empire in a best-of-3 on the weekend, leaving only three spots left for the $250,000 event. This comes in the aftermath of a move back to his previous team by
Olexandr 'DkPhobos' Kucherya, who competed in the deciding in the UB Finals. The event which will feature a total of eight teams and be held at the Commerzbank Arena, will also be graced with a balloon artist.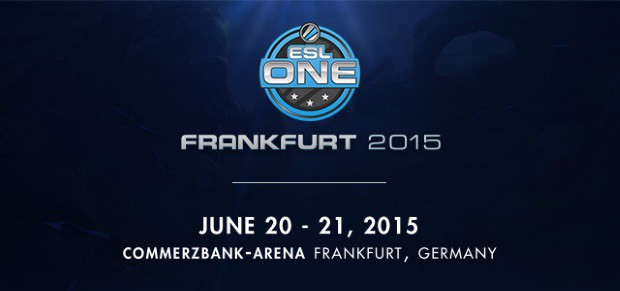 The upper-bracket of the ESL One Europe qualifiers are over, Alliance and Polar have made it to become the first two teams to make it to the event via the qualifiers. Both of the qualified teams have recently had some roster changes, making them look particularly strong, and serious contenders to take
Vici Gaming's title.

Over a nerve-wrecking two-game series
Virtus.Pro* took on
Team Empire. It might be a simplistic solution, but most teams have recently opted to straight up ban
Ilya 'Illidan Stormrage' Pivtsaev Slark who's map presence alongside with
Olexandr 'DkPhobos' Kucherya Morphling and
Artem 'fng' Barshack Io made it impossible for the Empire hero's to find any space to farm.


Empire vs ASUS.Polar cast by TobiWan and Capitalist
Invited and Qualified teams so far
Team Secret
Evil Geniuses
Vici Gaming
Alliance
Virtus.Pro*
TBD
TBD
TBD



Balloon Maestro at ESL One Frankfurt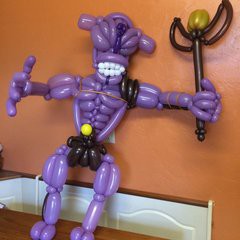 As a bit of variety at the event ESL announced they'll be hosting Daniel "FuDD" Ravia a balloon twister - no it's not part of their April Fool Stretchgoals although they are definitely worth checking out. He recently gave an interview to ESL where he talks about the things he can create with balloons.

As some might already know, the base prize pool was increased from U$S 150.000 to U$S 250.000. According to ESL's Managing Director Ulrich Schulze, "ESL One is here to set a new standard for professional Dota 2 events at this level. We're dedicated to pushing the boundaries, and giving players from around the world more chances to make their careers as professional gamers is a key aspect of that."

If you're interested in attending the event there are still some tickets left for ESL One Frankfurt (purchasable below), here you can find more information about the already qualified teams, VoDs and ways of getting your hands on ticket with special privileges for the main event.



Take a trip to Frankfurt, be part of Dota 2 history