Yesterday, the second iteration of Team Malaysia defeated
Rave* 2-0 in the Grand Finals of the Red Bull Battle Grounds DotA 2 Tournament SEA Qualifier without dropping a single map. The team qualified for the Starladder 12 finals only last week, and the team continues to show promise despite losing their EHOME sponsorship. Are they on their way to overthrowing Rave as the top SEA team?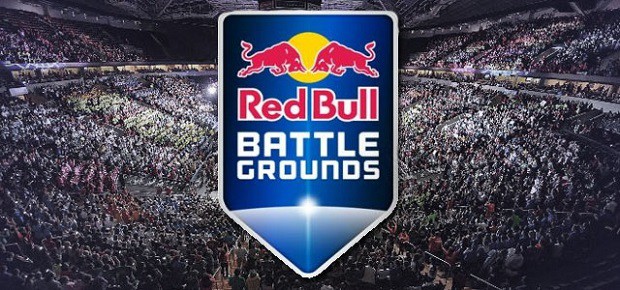 The results means Team Malaysia will be the SEA regional representative to compete for a $75,000 base prize pool during the main event held at the Warfield theatre in San Francisco, California on May 10th. Their encounter with Rave in the Grand Finals, was formidable to say the least.



In the blink of an eye - Game One




Rave drafted rather conventionally while MY picked up an unusual Doom for
Chong Xin 'Ohaiyo' Khoo.
Fadil Bin 'Kecik Imba' Mohd Raziff 's Shadow Fiend lost his midlane early to
Ryo 'ryOyr' Hasegawa's Queen of Pain and had to resort to jungling, farming stacked camps. Early game was filled with lots of movements from supports, with mid heroes often being the casualties. Both offlaners got quite a lot from their lanes, with Doom finishing Hand of Midas with Tranquil Boots 12 minutes in, being matched by the Blink Dagger on
Djardel 'DJ' Mampusti's Brewmaster.
Lee 'Ky.xY' Kong Yang followed suit, picking up a dagger on Juggernaut shortly after. All was prime for an explosive mid game.

As early game came to an end, the heat started to turn up.
Chai 'Mushi' Yee Fung's Earthshaker proved crucial in setting up kills around the map, giving MY heavy momentum. A successful fight at 19 minutes saw a big swing in MY's favour, who proceeded to take Roshan, further cementing their lead. The turning point came at the 21-minute mark when Rave jumped on Shadow Fiend who had aegis at Dire's Tier 1 tower. All but QoP were killed in exchange for 2 lives of SF. With 4 blinks, MY orchestrated a perfect execution one minute later, killing 4 of Rave with only Slark alive for a Lion. Quick easy pickoffs around the map meant that Rave had no answer to the superior mobility of MY and tapped out 25 minutes into the game.



The push game is strong - Game Two




Rave continued to draft to their own strength, taking heroes they were comfortable with. On the other hand, MY opted for relatively uncommon heroes such as Venomancer and Razor. The game started with
Lee Siong 'JoHnNy' Tait's Venom and
Chong Xin 'Ohaiyo' Khoo's Beastmaster at bottom lane, effectively zoning out
Ryo 'ryOyr' Hasegawa's Axe. With
Lee 'Ky.xY' Kong Yang's Razor rotating to the offlane, things became awkward for MY and Rave managed to outfarm their opponent. 11 minutes in, Axe bought his Blink Dagger and chrissy's Lina her Eul Scepter. Mushi on Shadow Shaman picked up the Medallion of Courage, proceeded to kill off Roshan early with his Serpent Wards. On the other side of the map,
Jio 'Jeyo' Madayag's Troll was monstrously farmed, with roughly 7600 net worth at 15 minutes.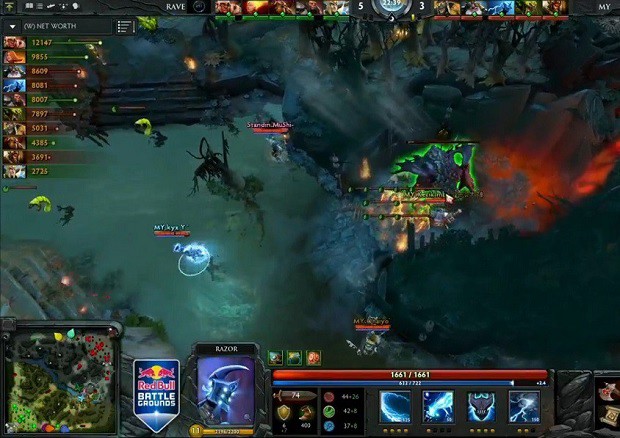 Ez Aegis



MY chose to trade off with Rave to buy time for their cores to catch up with Troll Warlord. With a heavy pushing lineup, MY had no problem taking tower after tower. The Gem of True Sight on Beastmaster was extremely useful, reducing the Radiant's vision to close to 0. Rave was largely playing in the dark. Roshan fell for the third time at 31 minutes but MY did not achieve much objective with the Aegis. At 36 minutes, a huge combat at Radiant's bottom lane saw Troll, Axe, Skywrath Mage and Lina killed for a Venom. Lina bought back but Troll could not, having chosen to finish the Eye of Skadi. MY quickly demolished bottom rax, took mid tier 3 tower and backed off. Shortly after, MY managed to kill Troll again in a full-on teamfight at middle lane. Lacking the key source of damage, Rave was forced to call "GG."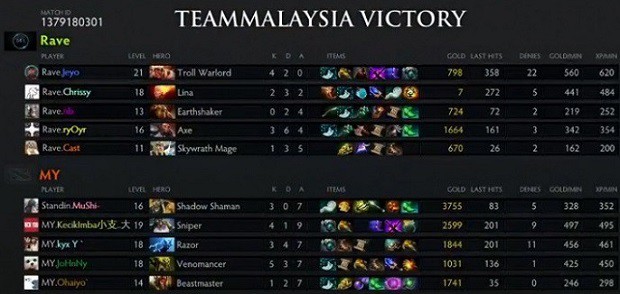 MY dominates Rave



With this 2-0 victory, MY has put themselves on top of the SEA scene, having qualified for Starladder 12 LAN Finals 4 days ago. They will be the first team to qualify for Red Bull Battle Grounds LAN Finals in California in May. The schedule for other regional qualifiers are as follows:

European Qualifiers - April 17th

Cloud9
Ninjas in Pyjamas*
Alliance
Team Secret

CIS Qualifiers - April 16th

Team Empire
Virtus.Pro*
Natus Vincere
HellRaisers

American Qualifiers - April 28th

Team Tinker*
Champions of Summer's Rift*
Not Today*
TBD

Chinese Qualifiers - April 13th

Invictus Gaming
Newbee
Vici Gaming
PSG.LGD