With The International 5 Qualifiers right around the corner we had the privilege of interviewing Argentinian mid player -ddx currently playing for Isurus Gaming. He gives his thoughts about his team,the SA scene,TI invitations format and even uG's scandal.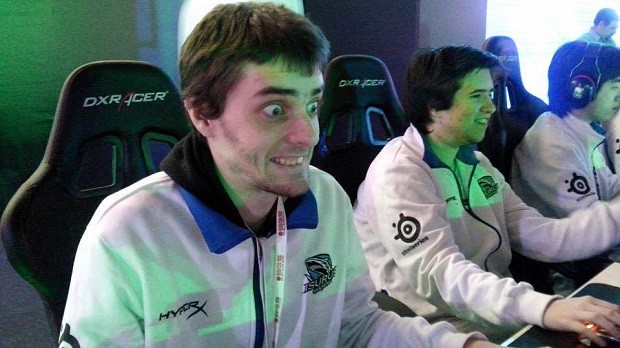 Isurus.-DDX feeling the intensity of the situation



With only about a month to go for The International invitations to be released we wanted to get a closer look at a region that has had the spotlight for the past few months, for all the wrong reasons, South America. Isurus Gaming mid player -ddx shares with us his impression of his own team, the South American scene and some very tough opinions about the uG case.
Isurus Gaming has been among the most consistent South American teams, after a shaky performance at The International 4 Qualifiers (ending up last) they changed one of their members which brought good results at Brasil Game Cup (biggest SA lan so far). Known for a very agressive playstyle, they have started to transition into more conservative drafting/laning.



To start this interview we'd like to know a little bit about Isurus as a team. How long have you been playing together? How's the team environment?





We've maintained the same roster since June last year ,when we changed one player, but we've kept the same 4 players (Papita,Nheidara,Fullback and myself) for almost 2 years, around June last year "Zurdo" left for personal reasons and we started playing with Dulce. The atmosphere is always great, we're a team that despite having big ambitions, still plays for fun.





How would you define Isurus' playstyle?





We try to adapt to every match, we´ve always been a team with very aggressive strategies, with heroes who can move around the map alone or in small groups creating space or with really aggressive push strats. This kind of play brought us most of our success (like in Brasil Game Cup) but we're aware that this kind of strat can go either good or bad depending on very small things, that's why lately we've been trying to transition our gamestyle into a more safe and efficient, that doesn't depend that much on execution.





We usually see you as the "playmaker" mostly assigned with heroes likes Puck or Storm Spirit. Would you say that the team's idea is for you to create space for papita?





Well, that was the way we always played until a few months ago, we still use it as an option though. Those are my best heroes and we used to give a ton of importance to my hero, securing something inside my comfort zone because we generally saw that as our best resource towards victory. But with time we understood that that made us too predictable and more often leaving us too exposed, losing many games just on our draft simply because our enemies knew exactly what we were trying to do. Lately we've been trying to play a variety of styles, open up our game.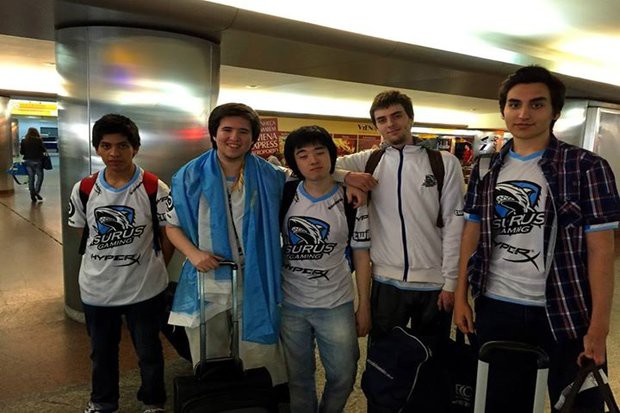 From left to right: DulCe,Nheidara,Fullback,-ddx and papita




With The International Qualifiers on the horizon, which South American teams do you think will be invited to the Qualifiers?





The only two teams that stand out right now are Not Today and PaiN. The rest is very balanced, I think that those two teams have their qualifier invite pretty much secured (and if NoT had kept the same roster with the results they've been getting I'd say they might even get a direct invite). As I said, for the rest it's pretty even. I don't think uG will be taken into account for obvious reasons, there are several teams such as CNB,SV,RBD and a couple more (where I include us) that are improving a lot and that will probably be taken into account for a qualifier invite. Personally I'd love to play them again, I feel we've evolved a lot since last year and we want to prove it.





What are your team objectives for 2015?





Because of last year's BGC, South American tournaments have started to grow both in number as in prize pool. Our goal is to play in as many of them as we can and get good results, we also want to get an invitation for The International Qualifiers and develop our game capacities in them, which is pretty much every DotA team objective.





How do rate the potential of the Argentinian scene?





It's growing a lot, lately there have been a lot more local tournaments, but there are still no strong and stable teams that can get to fight for being the best. Only now we're starting to see some LAN tournament with cash prices, with time and work I'm sure good teams will show up.





We'd like to know a little bit about how South American teams relate with each other. Are you close with any other South American team?





In my case I don't have that much of a close friendship, but a lot of respect for other South American players such as Kingrd,4dr,Smash,etc. Thats pretty much the case for all of us but Nheidara, he's a lot more sociable, I know he often talks with members of NoT and other teams.






Isurus at Brasil Game Cup 2014





What's your opinion about the recent events with uG's stream snipe? Do you feel they were sanctioned too heavily or that the punishment was well justified?





I thought it was absolutely well justified, what bothered me the most was the reaction of uG as an institution after everything came out. There were clear evidence and they still said it was a different stream and other excuses that made no real sense. After that they tried to justify that it happened because "they hadn't read the rules" and never really admitted doing anything.

That honestly flushed all the respect I had for them, I also got a good laugh watching a BTS interview with Benjaz "clarifying" the situation but at any time he was asked something compromising he simply answered something that had nothing to do with the question. I'm guessing thats the only thing you can do when you don't want to admit a bad situation. I see them as very capable players individually but how they reacted to what happened was truly awful, I don't think I can see them face to face without laughing.





Do you feel that due to the uG drama South American teams will have to try harder to prove themselves/ stand out?




I don't think this will affect anyone else than uG as an organization and the players that got caught doing it, or at least it shouldn't.




Well that closes up the interview, thanks a lot for allowing us to have this, any shoutouts, regards or anything.



Hopefully this inteview can give us all a better understanding of how the SA scene works. All images credits to Isurus Gaming facebook page.