Mineski have just announced the seventh season of the MPGL Southeast Asian Championships, with qualifying teams set to compete for the $50,000 prize-pool at the Selangor Cyber Games event in Malaysia this May. The event will feature qualifiers in every major SEA region, including Singapore, Indonesia, Thailand, Malaysia and the Philippines, with a separate qualifier for "the rest of SEA".



Due to their partnership with GEST; MPGL has decided to incorporate results from GEST into their qualifiers, with several placings in the Thai and Filipino qualifiers originating from the event. In contrast the Malaysian qualifiers – which will award a total of four LAN invites – will pitch registering teams against each other in a single elimination bracket before the top 16 are seeded into four separate groups to fight for the LAN qualifications.

The remainder of the qualifier regions will experience a much simpler format, with the same open bracket as the Malaysian qualifiers, but followed by a double elimination BO3 bracket that will see only one team advance to the LAN finals.

The qualifiers will begin in late March and run throughout April, with the Malaysian qualifiers taking place from the 28-29th of March, Singapore and "the rest of SEA" from the 4-5th of April, Indonesia from the 18th-19th of April and Thai/Filipino qualifiers from the 24th-25th of April. The qualifiers are open for all teams, so if you are located in the Southeast Asian region and are interested in participating head over to the tournament website and sign up for which ever sub-region you and your team belong to.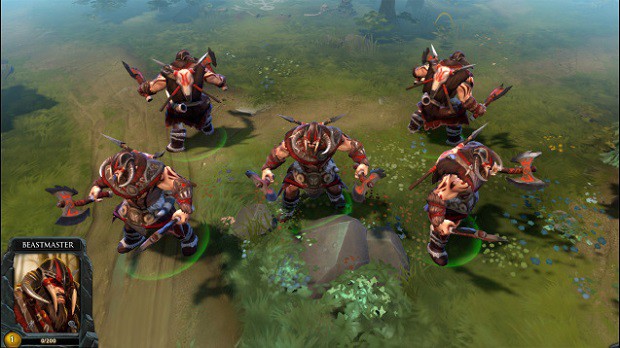 MPGL's proposed Beastmaster set


The in-game ticket for MPGL season 7 has not yet been released, however Mineski are currently lobbying the community to have their cosmetic Beastmaster set approved so that they can bundle it with their DOTATV ticket. If you would like to support the tournament then submit your vote here.




This article was written by
Matthew Elmas, joinDOTA's senior writer. Matthew has been an e-sports fan since 2008 and is currently undertaking the second year of his university studies as a journslism major. He also manages the Southeast asian team Can't Say Wips. Location: Melbourne, AustraliaFollow him on @Moxjoo.