Esportal Dota 2 League qualifiers are nearly over, with only one left to play. Five teams have already qualified for the LAN finals with a €110,000 prize pool and the likes of
Virtus.Pro*,
Ninjas in Pyjamas*,
mYinsanity* are among them. Hop in to see all the qualified teams and more information about the event.

The format of the Esportal Dota 2 League LAN finals will feature no directly invited teams, and all the participants were to be determined through three invitational and three open qualifiers with not only the ticket to the offline finals for the winners but also a bit of cash in the process. One spot is still up for grabs in the last remaining qualifier, which will finalise six of the eight participants. The manner in which the final two spots will be decided has to be announced, but will most likely be through some form of ladder.

The following five teams have already secured a spot at the LAN finals:



The date of the last remaining open qualifier is yet to be announced but it looks like it might be a stacked one as teams like
Power Rangers*,
Alliance,
Vega Squadron *,
Virtus.Pro* have been trying hard to qualify but still failed to do so. The event will be played in Sweden which should be even bigger motivation for
Jonathan 'Loda' Berg and crew to grab a ticket to it.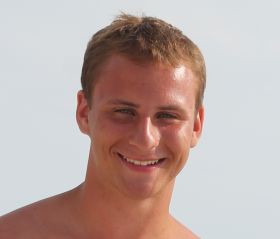 This article was written by
Jędrzej Smaruj, joinDOTA's writer.Proxy has gotten into eSports in late days of SC:BW, then he got absolutely consumed by SC2:WoL. After TI2 he started following Dota 2. If he isn't doing any Dota related stuff at the moment he is probably playing poker, watching cycling or trying to figure out IT for his university.Location: Gdańsk, PolandFollow him on @ProxyPL.