Nearly two months ago we informed you about a $100,000 LAN event taking place in the SEA region. Up to this point, almost all the qualifiers have been finished and we already know seven of the eight teams that will attend the Major All Stars Dota 2 Tournament. Check out our article and get to know who is joining
Natus Vincere,
Rave and
Invasion eSports on their trip to Kuala Lumpur!


The tournament will feature three invited and five qualified teams. The LAN finals will start at the 20th of March and will last for three days. The only participant left to be determined is the Chinese. However, the details for the format of the qualifiers are yet unannounced. Here is how it unfolded in the rest of the regions:

SEA qualifiersThe qualifiers in SEA were open for anyone to play. After much deliberation ex-
Arrow Gaming* roster under the name of
Team Redemption* were allowed to compete in the qualifiers. More info here. The squad managed to claim one of the two SEA spots in the LAN finals, while the other one was won by
Can't Say Wips*. Additionally, the OK.-Dota champions will also battle in Kuala Lumpur.


Full bracket here.

American qualifiersThe American qualifier consisted of 8 invited teams and the system was a single elimination bracket.
Team eHug* managed to beat
Not Today*, which were themselves in a good form (as we can see from their 8-2 MLG Pro League standings), with a convincing 2-0 and then went on to beat
Leviathan and
FireDota* in a close series ending up with 3-2 score securing their ticket to the LAN finals.



European qualifiersThe system of the European qualifiers was a bit different than the one in the American. We again had eight invited teams but the bracket was ran in a double elimination format. Also teams in the finals agreed to play a best of three instead of best of five to decide who is going to represent Europe alongside NaVi in this event.
Team Empire stormed through the upper bracket losing only one game in the first round. In the finals after a very close, back and forth match one they took a convincing 21 min victory in the second game and guaranteed themselves a trip to Malaysia.



Participants:

Invited teams
Natus Vincere
Rave*
Invasion eSports*
Qualified teams
Can't Say Wips*
Team Redemption*
Team eHug*
Team Empire
???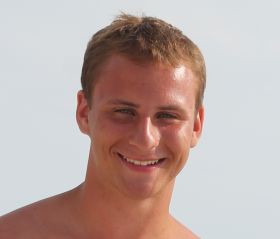 This article was written by
Jędrzej Smaruj, joinDOTA's writer.Proxy has gotten into eSports in late days of SC:BW, then he got absolutely consumed by SC2:WoL. After TI2 he started following Dota 2. If he isn't doing any Dota related stuff at the moment he is probably playing poker, watching cycling or trying to figure out IT for his university.Location: Gdańsk, PolandFollow him on @ProxyPL.