It is with extreme pleasure we announce that William "Blitz" Lee, famed Storm Spirit player, streamer and caster will be zipping over to our studio in Berlin to work as a full-time caster for joinDOTA starting from March! The 24-year-old will be bringing with him his analytical side of casting for our English viewers, as well as his charisma and charm.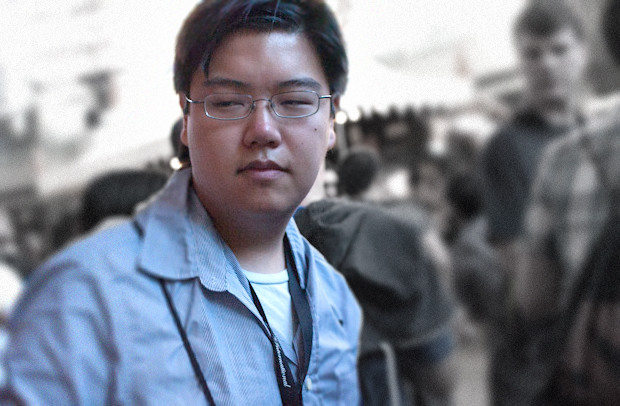 joinDOTA's latest addition William 'Blitz' Lee - Image courtesy GosuGamers
I've just become accustomed to living away from home, and I've never been to Europe, so I figured it'd be fun. I like the people working at joinDOTA, I think I'd be a good fit, and I think it would be a good fit for someone like me to be able to work with Toby and Cap. Everyone has been incredibly welcoming during the process and the atmosphere seems very friendly. As far as what I hope to achieve as a caster, I'd like to be known as a Merlini/Synderen type, an analytical caster that is respected and the type of caster that will add to the viewing experience.
William "Blitz" Lee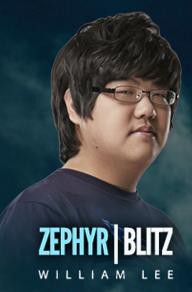 The American becomes our third new caster in just under a month, and with the MLG Pro League already underway and ESL One on the horizon, Blitz will have plenty of matches to get stuck into.
William "Blitz" Lee has been a part of the Dota 2 community for several years, competing as a professional for American teams before his move to Korea in 2014 to participate in the up-and-coming scene. He joined forces with a handful of foreigners including community icon Purge to form team Zephyr, and together they swept KDL Season 1 and took first place in the Nexon Sponsorship League Season 3.
So what did he learn from the whole experience? "That I should be open to trying new things, I was so nervous about leaving my house in Korea, but I had so much more fun when I just explored." Blitz has stayed true to his word and in the past month, Blitz has taken up casting regularly with BTS to great acclaim, especially in the Dota2 Asian Championship qualifiers - and will be joining our ranks after the finals in China are concluded!
Blitz full-time position at joinDOTA means he will be moving to Germany, was it much different to his decision to move to South Korea with Zephyr? "I took a lot longer to make this decision then the Korea one, but all the same it is a bit of a risk to leave home, but I enjoy risk taking. I went away from home for university, and then again for Dota, surely doing it a third time won't kill me." Is this the end of his playing career? "As far as playing career goes I have something casual setup at the moment and we'll see where it heads, but I want a more stable future for the time being."
Lee's analytical casting style can be described as knowledgeable, well-spoken and always compatible with his co-caster. Especially with his regular casting for BTS alongside LD, Blitz has gained much popularity with the community for his casting abilities and sense of humour, making him a brilliant addition to our broadcasting team. For those who are unfamiliar with Blitz, here's his cameo in our Matchmaking series with former team-mate Purge!
Blitz's matchmaking episode with joinDOTA
joinDOTA's casting teamBlitz becomes joinDOTA's fifth caster, after the addition of durka and pingeee earlier this month, and with joinDOTA's involvement in the MLG and ESL secured for the year, you will be seeing all of them in action throughout 2015.
Tobi "TobiWan" Dawson
Austin "Capitalist" Walsh
Gareth "durka" Bateson
Ivan "pingeee" Nikiforov
William "Blitz" Lee
You can follow our new recruit via
@BlitzDota
or on his
twitch channel
.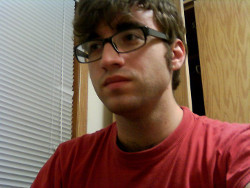 This article was written by
Nick Patten, joinDOTA's writer.Nick has been a dota player since 2006, he has participated and followed tournaments throughout the years while working in PR for nonprofit organizations.Location: Iowa City, IAFollow him on @njpatten.