Beyond The Summit announced that they will be teaming up with Dota Cinema to bring us the coverage of the Dota 2 Asia Championships 2015 live from Los Angeles. Moreover, BTS and DC will also be joined by WinteR, Bruno, Hot_Bid and Weppas to improve the viewing experience even more! Check out all the details inside.

In the announcement BTS stated that the plan was to broadcast the LAN finals live from China. However, the English commentators were invited to the event quite late therefore were unable to acquire Chinese visas in time. That is why the event will be livestreamed remotely from BTS' studios in Los Angeles.

In addition to the BTS casting crew consisting of
David "LD" Gorman,
Andrew "Zyori" Campbell,
David "GoDz" Parker,
Ben "Merlini" Wu,
Dakota "KotLGuy" Cox and DC commentators
Shannon "SUNSfan" Scotten and
Troels "SyndereN" Nielsen the American studio will bring in
Johan "Weppas" Westberg as a dedicated observer,
Chan "WinteR" Litt Binn as an analyst,
Bruno "Bruno" Carlucci as a host and fashion consultant and
Ken "Hot_Bid" Chen as an interviewer.

In order to capture all the emotions BTS will be sending a coverage team to China to create interviews, footage, and other content for the English community. That team will consist of Hot_Bid, Zyori and a film crew.

Hot_Bid has been a regular at The International, and following his departure from Team Liquid in october, has dedicated his time to Esports Express. His unique style of interview will be a welcome addition to the proceedings.

Useful links:joinDOTA coverage page
Wild Card matches preview
DAC 2015 format and schedule
DAC Livestream 1
DAC Livestream 2
DAC Livestream 3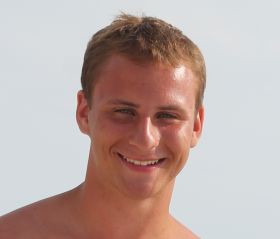 This article was written by
Jędrzej Smaruj, joinDOTA's writer.Proxy has gotten into eSports in late days of SC:BW, then he got absolutely consumed by SC2:WoL. After TI2 he started following Dota 2. If he isn't doing any Dota related stuff at the moment he is probably playing poker, watching cycling or trying to figure out IT for his university.Location: Gdańsk, PolandFollow him on @ProxyPL.