Fans of SEA DOTA 2 rejoice. The Major All-stars qualifiers kick off today! Over 600 Southeast Asian teams will compete in an open qualifier to see who will get to join
Rave and
Invasion as well as a host of other top Chinese, American and European teams at the LAN finals in Kuala Lumpur, Malaysia. The tournament sets new standard for the Southeast Asian region with a record-breaking $100,000 prize pool up for grabs.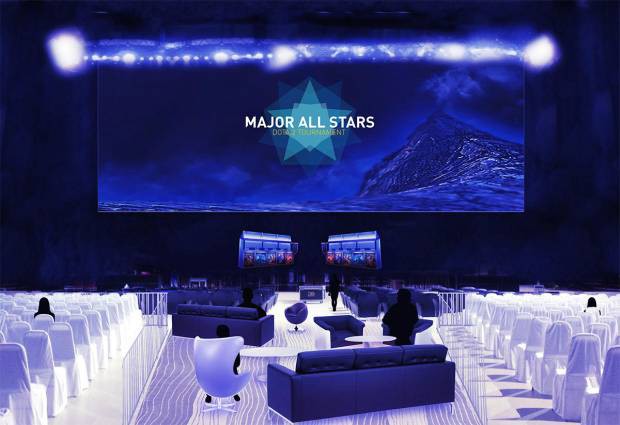 Invitationals will decide the top teams from China, North America, and Europe.
Rave and
Invasion eSports have received direct invites to the LAN finals to represent their region's top teams. The recent recognition of E-Sports in Malaysia comes as a boon to the region's teams and players. A daunting 695 teams have registered for the SEA open qualifies. Only two teams will emerge from the dust to move on against the invited teams. The qualifications will be determined through best of 3 matches in single elimination brackets.


The historic event also made a controversial decision earlier this week, announcing that they would be allowing
Team Redemption (former Team Arrow) to participate in the event, so long as they adhered to a strict set of conditions laid out by the organizers.

Major All-stars official statement:





With that being said we are, of course, taking steps to make sure there is zero chance of a repeat offence. Their terms for competition are altered in regards to their team and each member is personally liable to the fines we have proposed under a legally binding contract. Furthermore any findings of non-sporting conduct will lead to immediate disqualification and a lifetime ban for all players on the team.

After much deliberation we have decided to allow Team Redemption (formerly Team Arrow) to play in our tournament. The team has been out of competition for the better part of 4 months and have almost definitely lost any chance of an invite to the TI5 qualifiers. The career lifespan of a professional gamer is short when compared to traditional sports and even in the latter a 1 year ban is significantly damaging to the player.


This empathetic approach to tournament administration is certainly reflective of the uncertainty inherent in contemporary E-Sports. However, the official recognition of E-Sports in the region is certainly a defining moment for the industry, and the reconciliation of star players can only help to facilitate a stronger team. Whether you're familiar with SEA DOTA 2 or not, the Major All Stars DOTA 2 Tournament is an invigorating moment for the community as a whole.


The first bracket kicks off at 8PM (GMT +8).




This article was written by
Matthew Lake, joinDOTA's Writer. Matthew is an avid gamer whose interests in Anthropology integrate with his interest in DOTA 2. Infamous for laughing at his own jokes. Location: Los Angeles, CaliforniaFollow him on @mrkulade.