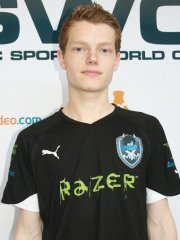 Jacob [B]'Maelk'[/B] Toft-Andersen is a professional Defense of the Ancients player, best known for leading the ex-European MYM squad and appearing at the Dota 2 tournament The International. Maelk has left a huge mark on the DotA scene, and he is recognized as one of the most important players in the history of the game.

Recently, Maelk has joined his former counterparts in
[B]Evil Geniuses[/B] and they are off to a rough start being blasted for the team's professionalism and mannerism. The team was banned from The Brawl for a week while just yesterday, the team was arguably disqualified from The Premier League hosted by their ex-DotA manager,
Laurent [B]'Ange'[/B] Blum.

JoinDOTA had a chance to sit down with Maelk today to have a talk about the recent happenings with his teams to provide a chance for him to silence the critics. Besides that, the interview was directed at the Dota 2 scene as a whole and his take on some of the most controversial issues in Dota history to date.

[B]Demon has been named as the "official back-up" in yours and Lacoste's place. What does that mean and why him?[/B]



It means that we initially set out to decide which five players we were focusing on in terms of LAN-events and such. Jimmy will still be a constant fixture in the team, and it doesn't necessarily mean that he's a bench-player or 6th player in that regard, in fact he might get to see as much play as everyone else. It was just a decision that was made for the time being and people are putting too much into it.



[B]It was quite a while since you have been scrimming with EG before the official announcement? Why is that?[/B]



A mixture of a lot of things. Both EG and I needed to make sure whether this was going to be a constant collaboration or not and then the bureaucracy of getting contracts signed. Nobody was in a rush and that was pretty much it.



[B]A lot of people have been saying that your team is having issues with mannerism and professionalism. For example, due to excessive flaming from Playmate, the team was banned from one qualifier of The Brawl. What happened there?[/B]



We were disqualified from the tournament on what we considered as unfair treatment and PlaymatE got caught up in the heat of the moment and might have gotten a bit carried away towards an administration he most definitely didn't agree with. I'm sure he regrets some of his wording, and it is no excuse, but he only acted the way he did because he was not permitted to play - And all we really want to do is play.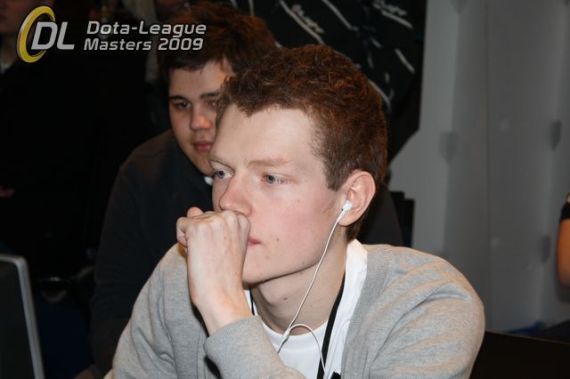 [I]Maelk playing in DotA-League Masters[/I]



[B]Besides that, TPL announced yesterday that EG has been disqualified from the tournament with them stating unprofessionalism once again. You then posted a big post on TL.net about EG having already dropped from the tournament. Care to summarize that up for us?[/B]

Basically I tried to explain people that there was a lot more to the matter than what the news on the various sites said. It was a thorough walk through on how and why we left the tournament and a rant on how the media only brought one side of the story.



[B]In a post of yours before the disqualification, you mentioned that your team refused to play on US West server host while it has always been established that European versus Asian is to be played on US West. What's wrong with US West server?[/B]



We won't refuse playing on it, but we won't strive to get to play tournaments that includes a lot of hosting on US West. The host is very difficult for us to feel comfortable playing on due to delay and spiking and takes away our ability to fight at the level we want to as well as sucking out the fun of even playing the game.



[B]If that's the case, then which server do you think the game against Asian teams should have been played on for all fairness?[/B]



For fairness sake it should obviously be US West. That's not at all the point. We just feel we're better off not playing at all if it is under these circumstances and as such as prefer only having to play Asian and Australian teams on LAN as long as the online-hosting is so delayed.



[B]What do you think other tournament organizers can take from more established tournament such as The Defense and D2E Challenge?[/B]



I think the best part of those tournaments is the fact that the administration is in close contact with the teams and that they have a mutual bond of respect. When tournament administration shows appreciation and understanding towards the teams, they are more likely to show the same kind of dedication towards the administration. I have nothing but respect and thankfulness for both said tournaments.



[B]Recently, EG forfeited their match against Na'Vi in the Defense tiebreaker. Was it done intentionally to avoid AL due to lag reasons?[/B]



Actually Na'Vi forfeited the match at first, and upon hearing that and realizing what opponent awaited of the group, we simply asked HolyMaster for a cointoss of who got to play who as the forfeit from Na'Vi could seem strategical and we had no real desire to play our next best of three on a US West host if there was a 50/50 chance of getting to play on a European or US East instead.



[B]Organizations have started to rethink their stance on sponsoring Dota 2 teams, do you think these organizations went in too prematurely in the first place?[/B]



First of all it's to my knowledge only SK that is currently without a team, and that was solely because they weren't ready to pay the price of having a top team just yet. I don't think any organizations are on the verge of bailing on the game again, but with that being said, I definitely feel certain organizations jumped the gun in terms of taking in teams. They took a chance and it might get to bite them somewhere down the road, but on the other hand they also stand to gain from it if it doesn't.



[B]As you mentioned, SK were not ready to pay the price of having a top team. However, as we date back, they have housed Loda's team at one point of time which was considered as a top team. So what would have made them think about parting ways with DD?[/B]



If I were to guess, I would say that DD made a monetary demand that SK wasn't prepared to meet, and as neither side could come to an agreement DD ended up leaving the organization instead. I think it is a huge misconception to think that SK kicked them out.



[B]What are your thoughts about teams such as the ex-eXperience and Fire which are holding out despite solid performance for a proper sponsor?[/B]



I think both teams are doing right in waiting for the proper offer to come along. For too long teams has jumped on big names and empty promises rather than patiently await an offer they can actually relate to. If they can keep up their results and hold a steadfast position as one of the top teams, then they will be rewarded soon enough.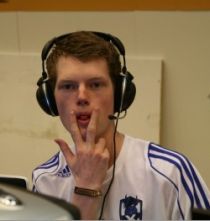 [B]EG issued a boycott against SMM last year. With arguably an entirely new roster this year, is the boycott still happening? Do you think things would have turned out differently if you were playing with them then?[/B]



No, we're not boycotting it, I believe in forgive and forget, but the tournament is not happening in any near future and it might not even include Dota 2, so it's too soon to say if we'll even participate in the next one. I can't say if things would have happened differently: I'm also prone to get very excited and have a temper, so I might not have stopped at a monitor! *Sticks out tongue*



[B]2012 is promising to be a big year for Dota 2. With The International and Dreamhack looming just months away, what other tournaments are you looking to participate in?[/B]



I am hoping for some tournaments on American soil but I'm also looking forward to the next event that is being held in Kiev. Vilat and his crew is famous for their hospitality and professional events and I'm eager to get to participate in one of them!



[B]EG was boot-camping in China for a few weeks before G-League to strengthen the chemistry between players. Will another boot-camp be held before any of these major tournaments?[/B]



We will definitely be boot-camping prior to major LAN-tournaments, the question isn't if, but rather when and where. Our focus is primarily on LAN and we want to put in all the effort we possible can to be ready for these tournaments.



[B]What are your thoughts on the current Dota 2 scene being very much dominant by tier-two and tier-three teams from WC3 DotA like how HoN was dominated by tier 2 and 3 teams from DotA (with Na'Vi being an exception)?[/B]



We're still very early in the beta where there is no LAN's announced yet, constant changes to the meta-game because of the updates and a lot of new rosters seeing the light of day and because of that a lot of the teams are still struggling to find themselves and what play-style fits them well. If these same teams can keep a steady shape and deliver consistent performances throughout the year and on LAN, then I'll be convinced of their skill. For now, although I am definitely impressed by some teams, I don't really want to jump the bandwagon and name them the next Virtus.Pro.



[B]Who do you think is performing at their peak at the moment in Dota 2? Any uprising teams we should watch out for?[/B]



I think the two obvious teams, FIRE and Absolute Legends, are performing outstandingly and I'm very impressed by especially the teamplay and synergy of both squads. Next.kz would be next in line - no pun intented. They have been playing really well too and shown some consistency through their own distinct playstyle. I am a big fan of teams who incorporates their own style and makes it work!



[B]EG is now a recollection of players associated one way or another with MYM. What sort of expectations do you have for the team?[/B]



I am expecting us to reach the same level of play that the MYM-squad had during the summer of 2011 and then blow that barrier and go past it. It's going to take some time and we have a lot of work cut out for us, but I'm not rushing things and unlike big parts of the community I don't judge teams by their performance on a week-to-week-basis but rather how they perform in the long run and how well they do at LAN. We have set some goals for ourselves, we know what they are and now we are working on reaching them. I'm sure we'll reach these goals, but if we can go as far as to reach my ultimate expectations, that's too early to say.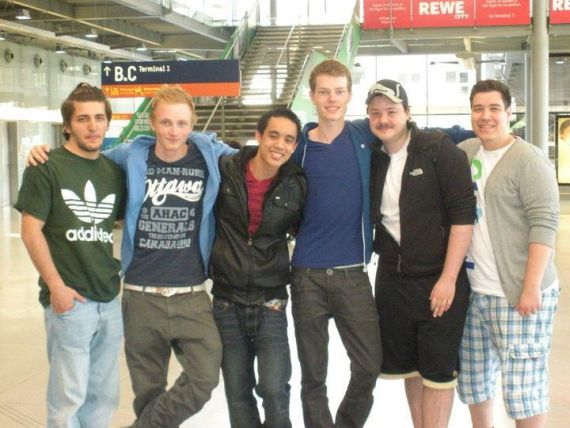 [I]The good ol' MYM team[/I]





[B]What do you think about the Artstyle and CIS gaming houses fiasco?[/B]



I think it is about time that a player stood up to the organizations rather than sitting idle by. For years on end some of the organizations has treated their players like dirt and cashed in on the work of others. I don't know the specifics behind their quarrel, but I can only imagine it is about money. I'm prone to think Artstyle is just looking out for himself and if you ask me, it's probably more than likely the organizations who are the greedy ones than him. A boycott in the way it's rumoured is ridiculous. If he has issues with them, then that is between him and them. Why should everyone else be involved?



[B]We have known for a while now that you are not a big fan of Asian Dota play-style. What do you think of the current state of their competitive scene?[/B]



Wait what? I'm a huge fan of Asian DotA. I even rooted for EHOME to win the International in front of Na'Vi. I love the discipline they play with and the strategical approach they have to the game. My alltime favourite team and player is EHOME and Dai for gods sake!



[B]Will another surge of China uprising happen if they were to start picking up Dota 2?[/B]



I think the Chinese, in due time, will adapt and take their place amongst the top if they were to pick up the game, yes. If anyone could convince them of the fact that another International will take place, I'm sure they would have started already. The greedy part of me is sort of happy they haven't! *Winks*



[B]A lot of known players or teams have begun streaming their pub games and scrims including your teammate, Fear while you have not. Do you think it's a disadvantage to be streaming the games, allowing people to analyze your plays?[/B]



No, not at all. Only reason I haven't is because I'm lazy and been waiting for the announcement of me joining EG. I will start any second now... I swear! No, but I also want to make sure that people aren't bored if they care enough to tune into my stream, so I'm trying to set it up nicely with graphics, webcam, audio and such and trying to figure out how I should commentate while playing.



[B]At this rate of heroes release, when do you think the long awaited open beta will begin?[/B]



I don't necessarily think there will be one. To me it already sort of seems open and anyone who cares enough for the game and shows enough interest are probably already in possession of a key. A beta is a means to improve the game and all the things surrounding it, and whether you have twenty thousand players or two millions players will only affect the servers, not the actual input Valve needs in order to perfect the game.



[B]Which marketing direction do you think Valve will go with Dota 2? Free-to-play or pay-to-play?[/B]



If you asked me a few months ago I was certain they would make it pay-to-play, but after having heard all the pros and cons for both things, I'm really puzzled with which would be better. Whichever is better, is the one Valve will go with!



[B]Thank you for the interview. Any last shoutouts?[/B]



A sincere thank you to the Evil Geniuses for letting me be a part of the squad, and thanks to all of the sponsor supporting the team including Steelseries, Intel, Monster Energy, Sapphire Technologies, Kingston HyperX and Beyond Gaming!
Also a heartfelt thank you to Valve for picking up this game. I'm in love with that company. Lastly, big shoutout to Icefrog - without his lessons I would never have been where I am today!