After the first two elimination matches, the time has come for the winners bracket encounters to be played at the StarLadder XI LAN finals. The first Bo3 saw the home favourites
Natus Vincere against
Team Empire while, in the second match
ASUS.Polar (renamed VP Polar) took on the rising force in European Dota -
Ninjas in Pyjamas.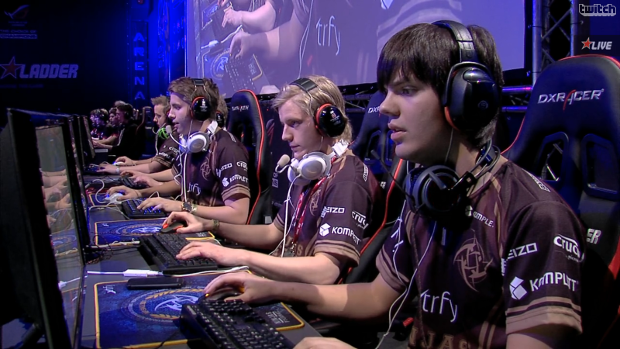 Ninjas in Pyjamas


NaVi vs EmpireAfter convincing performance in their games against
Hell Raisers many NaVi fans had faith that the Ukrainian squad is starting to find it's form and will yet again dominate on their home soil. However, those dreams got crushed by Empire who won both games around the 30 minute mark in very convincing fashion. On the back of impressive plays by
Airat "Silent" Gaziev they carried it home, with Silent finishing with the impressive score of 11-0-7 on his Juggernaut!

ASUS.Plr vs NiPAfter pushing DAC qualifier finalist down into the lower bracket NiP faced off against ASUS.Plr. The still new and unproven Swedish team was considered by many as the underdog. However, that point of view had to be quickly changed as NiP assorted dominance over Fng and crew. With impressive team fight performances and a shining plays by
Jonas "jonassomfan" Lindholm on Slardar and
Adrian "Era" Kryeziu on Lycan they managed to completely overtake the second game.



Upcoming daysWe have two more days left in the StarLadder XI finals. Tomorrow there will be four matches coming up, leaving only two for Sunday, however one of them will be the Bo5 grand final!



17th of January
09:00 - ASUS.Plr vs FIRE
12:30 - NaVi vs MVP Ph.
16:00 - LB Small Final
19:30 - Empire vs NiP

18th of January
13:00 - LB Final
17:00 - Grand Final, bo5, 1:0 for WB



Who will win StarLadder XI?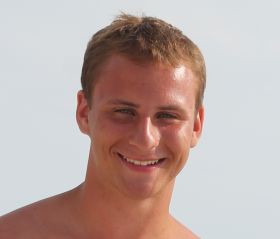 This article was written by
Jędrzej Smaruj, joinDOTA's writer.Proxy has gotten into eSports in late days of SC:BW, then he got absolutely consumed by SC2:WoL. After TI2 he started following Dota 2. If he isn't doing any Dota related stuff at the moment he is probably playing poker, watching cycling or trying to figure out IT for his university.Location: Gdańsk, PolandFollow him on @ProxyPL.