Eight of the best teams from Europe will be competing online in a single elimination bracket for $10,000 over 4 days in the Alienware Area 51 Dota 2 Cup. This will be the first tournament outing for the recently formed team
Meepwn'd.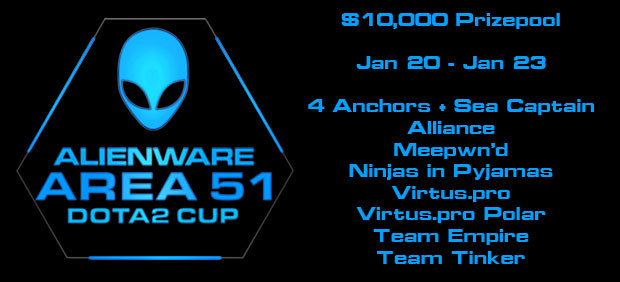 The single elimination bracket will see the participating teams fight in best-of-threes, with the winner taking home the grand prize of $4,500. The cup will be kicked off with
Alliance vs
Virtus Pro on the 20th of January at 17:00 CET and will conclude with the Grand Final on the 23rd.

After breaking away from
Fnatic,
Kai 'H4nn1' Hanbueckers is back with a new squad under the name Meepwn'd. He is joined by some old friends from Fnatic, former
Team Secret player
Tal 'Simbaaa' Aizik and regular stand-in
Steve "Excalibur" Ye, and some new faces, the controversial player
Omar 'w33haa' Aliwi and
Johan 'pieliedie' Åström after recently being kicked from
Cloud 9. As this is their first tournament together, a lot of people's eyes will be on them to see how they perform and where they should be ranked within the European scene. They will also be participating in the qualifiers for Dota Pit Season 3.

However, these top European teams will not only be fighting for their share of the prize pool, with TI5 invite day getting ever closer, each team will be desperate to get a tournament win under their belts. This and the bo3 format should lead to some hard fought and entertaining matches.

Schedule (in CET)

20th of January
17:00 - Alliance vs VP
20:00 - 4ASC vs Tinker

21st of January
17:00 VPP vs NiP
20:00 Meepwn'd vs Empire

22nd of January
17:00 Semi Final 1
20:00 Semi Final 2

23rd of January
18:00 Grand Final



Prize pool distribution1. $4,500
2. $2,500
3/4. $1,500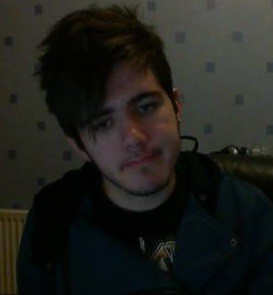 This article was written by
Jack Gatnar, joinDOTA's writer.KamikazeKube is a recent Physics graduate that is looking for a way to make a living. Although he has always been an avid gamer, he only started playing Dota back in 2012. But, whilst he was watching TI3, the game's magic took hold of him. Now, he spends a lot of his free time with Dota, whether that be playing, watching or reading about it.Location: Nottingham, UKFollow him on @KamikazeKube.