After four days only three teams remain fighting for the i-League season 2 title. The story of the tournament seems to be teams pulling out from the competition, as even during the LAN finals we had a withdrawal because
Big God failed to complete a five man roster. Take a quick look inside to see who still has a chance to win and how has the tournament unfolded.


The last three teams still standing on the battle ground are
LGD Gaming,
HyperGloryTeam and
ViCi Gaming. Quite surprisingly it is actually VG that had to go all the way through the Losers Bracket after losing to HGT in the first round of the Winner Bracket. Although it appears that it was only a moment of weakness as VG dominated all their opponents in the LB with convincing 2-0 victories on the back of great
Daryl Koh "iceiceice" Pei Xiang plays.

The only western hope in the tournament – the Swedish squad LAJONS recently picked up by
Nijas in Pigamas failed to deliver the level of performance their fans were hoping for and got eliminated as one of the first teams. They only managed to win one game against LGD but this LAN experience will surely benefit them in the future, maybe even in the upcoming StarSeries Season 11 finals.


Remaining matches:
LGD Gaming vs HyperGloryTeam (05.01.15 12:00 CET)
Losers Bracket Finals (06.01.15 12:00 CET)
Grand Finals (10.01.15 9:00 CET)

The story of this tournament is definitely teams pulling out of the competition as you can read here, here and here. However, one would think that it should be over when all the teams make it to the LAN finals. As it appears that is not the case. Team Big God consisting of retired players despite having a six man roster showed up to the event only with four players. They used Mikasa, the coach of
CDEC, as a standin. However, he has to fly to Las Vegas with his team for D2L. As a result BG withdrew from the tournament during it's LAN finals. Why the team showed up with only four members remains unknown.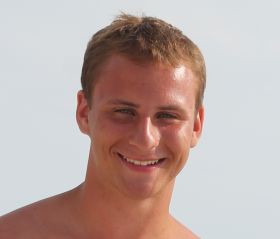 This article was written by
Jędrzej Smaruj, joinDOTA's writer.Proxy has gotten into eSports in late days of SC:BW, then he got absolutely consumed by SC2:WoL. After TI2 he started following Dota 2. If he isn't doing any Dota related stuff at the moment he is probably playing poker, watching cycling or trying to figure out IT for his university.Location: Gdańsk, PolandFollow him on @ProxyPL.