The D2L #5 LAN finals starts on Monday and will feature four qualified teams, including
Evil Geniuses with their new roster. Find out more about the Las Vegas event inside, as well as who will be representing Team EG. How will the squad cope without Arteezy and Zai?

Image from d2l.gg
Dota 2 League Season 5 will be held during the International Consumer Electronics Show. Entry for the event is free of charge and will be held at the Emperor's Ballroom II in Caesar's Palace in Las Vegas, Nevada. The first 200 people through the door you will receive some swag courtesy of the title sponsor of the tournament.

As we reported before
Team Empire was unable to obtain visas for two of their players so they were forced to withdraw from the LAN finals. A natural replacement was the squad that lost to them in the finals of the playoffs. However,
Virtus.Pro Polar is also a Russian team and they faced the same problem as Empire - their support player
Ilya 'Lil' Ilyuk didn't manage to secure visa, but we will see VP.P in Vegas with
Jimmy 'DeMoN' Ho playing as a standin.

The format of the tournament is a double elimination bracket with all matches being best of three, aside from the grand finals that will be played in best of five format. English commentary will be provided by Ayesee together with Tralf and you can watch it here. The schedule is as follows:



Monday, January 5
11:00 AM PST - Evil Geniuses vs LV Gaming
2:00 PM PST - CDEC vs Virtus.Pro Polar
5:00 PM PST - Loser's Bracket Round 1

Tuesday, January 6
9:00 AM PST - Winner's Bracket Finals
12:00 PM PST - Loser's Bracket Finals
3:00 PM PST - Grand Finals




Alleged EG Roster:

Clinton "Fear" Loomis

Peter "PPD" Dager

Saahil "Universe" Arora

Sumail "Suma1l" Syed Hassan

Kurtis "Aui_2000" Ling

How will new EG roster perform?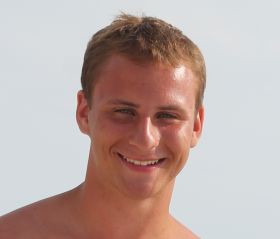 This article was written by
Jędrzej Smaruj, joinDOTA's writer.Proxy has gotten into eSports in late days of SC:BW, then he got absolutely consumed by SC2:WoL. After TI2 he started following Dota 2. If he isn't doing any Dota related stuff at the moment he is probably playing poker, watching cycling or trying to figure out IT for his university.Location: Gdańsk, PolandFollow him on @ProxyPL.