The best-of-3 clash between two of America's most promising teams has concluded, with Fire (formerly known as SNA) coming out on top in BenQ's All-Star Showmatch. While only taking home 1000 EUR, the victory certainly comes with some glory for the freshly renamed team, as the two teams are definitely heated rivals in the NA scene. The one prize that does come out with the Showmatch, however, is a BenQ RL2460HT monitor, which has been won by one lucky participant who participated in the earlier raffle.
And the winner of a brand new BenQ RL2460HT is...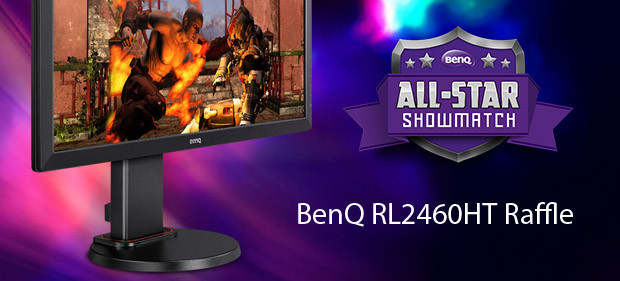 This BenQ Showmatch was the fourth in their series of matches across various titles, with BenQ hosting a similar affair in CS:GO last month. Sadly the side of compLexity had to field 2 standins, with their official standin
Niklas "Wagamama" Högström away for Christmas. He was replaced by
Leviathan player
Andrew 'Jenkins' Jenkins, who saw his infamous Pudge first-banned out in the first game.

The rest of the draft in the first game seemed to follow the same entertaining suit, with unusual heroes such as Undying and Sniper picked up. That same Sniper, played by
Tyler 'TC' Cook alongside
Chris 'USH' Usher's Weaver made for two monstrous cores on the side of Fire that coL weren't able to stop, meaning Fire could bring the game home after 47 minutes.






Some of the SNA boys - Image courtesy of ongamers.com



Game 2 gave us a much more standard draft, with Night Stalker popping up once again following what seems to be a great buff in 6.83. The rat was also strong, with USH on Naga Siren and
Linus 'Limmup' Blomdin playing the Broodmother. Fire once again got off to an early lead, with USH farming like a madman and picking up a 16-min Radiance. TC also joined the party with him grabbing himself an Aghs-Gem combo, granting him maphack while coL were left in the dark.

Fire managed to end the game by just suffocating coL and trapping them in their base, despite the best efforts of their Terrorblade and Broodmother to push down some towers. The final teamfight of the game saw the rebranded SNA side overpower coL for one last time, before they finally succumbed and GG'd out, not letting the series go to a third and final game.

This article was written by
Felix Hanif-Banks, joinDOTA's Senior Writer.Raiko got into DOTA and eSports in general just before TI3, where he gained a love for the game and especially the competitive side of it. He's currently living the student lifestyle while desperately trying to break 3K MMR.Location: London, UKFollow him on @RaikoDOTA.