After yesterday's announcement that
Cloud 9 have withdrawn from the second season of i-League, today another western team has decided to pull out. joinDOTA Masters Champions
HellRaisers who won one of two Europeans spots announced that they will also not attend the event. It has already been announced that
Lajons will be the replacement.

Imgaes by iamshockWave


It appears that not only C9 is concerned with the organisation of the i-League season 2. HR released the following statement regarding their decision. (translated from Russian)




We apologize to the organization, the Chinese fans, and our own loyal followers. In the end, there is no time to be down - the finals of multiple important online tournaments await, and so does the new year with new hopes and new goals.

There are several reasons. Firstly, we were made aware of how some teams remained unpaid even for the first season. Secondly, the lack of clear information in regards to travel to China and the payments for it. And thirdly, the delay in visa producton, which could potentially be fixed, but that is only in the case the aforementioned issues were resolved.

Similarly to C9 the russian squad is concerned about the payment for the travel and had some problems regarding visas. A new thing is information about some teams not receiving prize money from the first season which puts i-League in even darker light.

HR withdrew from the tournament raises a question if they also will receive a ban from the organisers. Will the reasons given by HR be more valid that the one given by C9? We will see in the near future.

Team Lajons announced that they are very grateful for getting the opportunity to participate in i-League. The Swedish squad applied for visas today and "everything went smoothly" as we can read on their twitter. The final decision regarding visas will come on monday. Lajons left us with a very intriguing tweet:



The teams qualified for the event so far:
Vici Gaming
Virtus.Pro
MVP.Phoenix
Lajons

They will be joined by four Chinese teams from the qualifiers.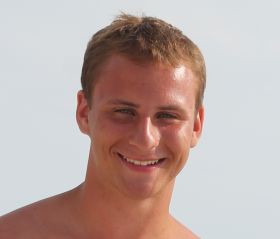 This article was written by
Jędrzej Smaruj, joinDOTA's writer.Proxy has gotten into eSports in late days of SC:BW, then he got absolutely consumed by SC2:WoL. After TI2 he started following Dota 2. If he isn't doing any Dota related stuff at the moment he is probably playing poker, watching cycling or trying to figure out IT for his university.Location: Gdańsk, PolandFollow him on @ProxyPL.