The Summit 2 is the last major LAN of 2014.
EG are the defending champions but they will have to fend off
Team Secret, the Chinese giant
VG and
Cloud 9 who are seeking revenge for DreamLeague Season 2 over the weekend. The starting prize pool of $100,000 has grown to $300,000 thanks to ticket sale, making it quite a big deal on the DOTA2 calendar. Evil Geniuses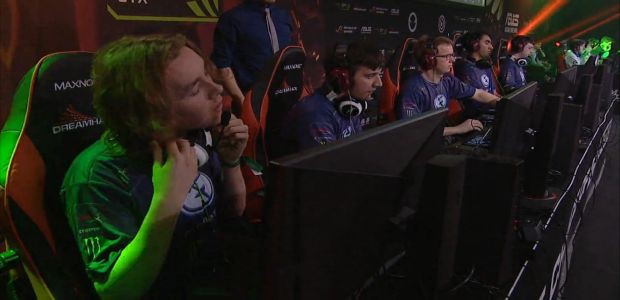 The champions of the first Summit secured their participation without playing in the online-stage.


EG's Heroes to watchTidehunter: Universe has a record of 7-0 the last two weeks and 11-1 the last 1,5 month. Tide is very good laner himself and in the hands of Universe he can become even scarier.Elder Titan: He is very strong hero that EG didn't utilize 1 month back. The last 2 weeks only Zai and Universe combined have a score of 7-1 proving that it is a worthy pick-up.Storm Spirit: Another hero that whenever picked retains a 100% winrate. His 558.0 GPM and 11 kills per game show us how amazing RTZ is on this hero. Players to watch

1) Zai: Its difficult to say who carries the game for EG. They work as a well-oiled machine but Zai's role is vital. He plays a fourth core similar to Aui_2000 of Cloud9, getting a lot of farm, even in the midgame so when the time comes he's ready to co-carry.

He has a score of 3-0 with Enigma and 506.7 GPM plus 3-0 on Elder Titan with 16 assists per game. So keep an eye on him. Even when the others are down Zai WILL perform!

2) Arteezy: He was the first who as a hard carry occupied the mid lane consistently. His mechanics and his decision making are solid and there are some heroes that he can't lose with such as his Lycan and his Naga Siren with 820.0 GPM in the last 2 games.

Their Chances: They are probably the most prolific team this year and they are in shape as they showed us with the comfortable time they had in Dreamleague. They will definitely occupy one of the top 2 spots. Prediction: 1st-2nd.

Team Secret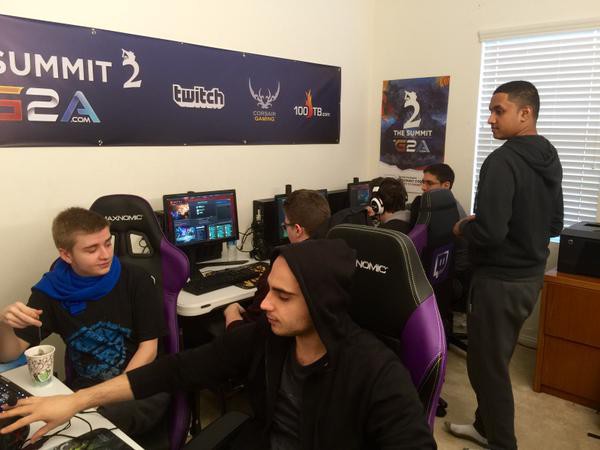 Photo from

@CyborgMatt



Secret Heroes to watchIo: Secret are one of the best teams at utilizing Wisp nowadays as can be seen by the great 7-1 record over 2 months. The amazing thing is that BidDaddy has 16.3assists on average and a winrate of 87.5%. Tidehunter: Simbaaa is one of the best Tidehunter players these days with a 15:3 record in a 2 month period. His initiations are always clutch and his assists are 14.7 on average.Puck:The elusive dragon is a great tool in the hands of S4 as we all know from his plays in the past but also from the latest stats of 11 wins and 3 losses, with 14 assists on average.Secret Boys had a smooth run in the online group-stage dropping only to games to VP.Polar and Alliance. The play-offs weren't a problem for them as they marched past VP.Polar and Power Rangers losing a game to each and then the gloriously swept Cloud 9 in the finals.

Players to watch:

1) S4:The Space creator. We expect a lot from S4 and he usually delivers. He tends to open up the game to give his team-mates space to farm what they need. His teamfight skills are also well-known with his great skill being his initiations. His recent stats show that he has a 11:3 score on Puck, 8-1 on Brew and 4-0 on Zeus. His 77.6% winrate in the last 50 games proves that the Swedish star is in very good shape.

2) Kuroky:He is a guy that knows when to farm and when to fight. He plays aggressively but only when he knows it's safe for him. He won't make unforced errors and his farming skills are remarkable. In 49 games 596 GPM. His Necrophos look scary with 5 wins and 0 losses and 549 GPM. Even scarier is his Anti-mage which proves that Kky is not only a great farmer but an exceptionally good fighter with 735 GPM and 11.5 on average.

Their chances:Honestly, Team Secret is the big rival of EG in the western scene and they are going to be the top contenders for the title. They will have to fight hard for a place in the grand finals but they have all it takes to challenge EG. Prediction:1st-2nd

Vici Gaming





VG Heroes to watchEmber Spirit: Super is one of the scariest players when he plays Ember. He has 11 wins and 2 losses. His GPM on the hero is 548.3 and he has 10.8 kills and 13.2 on average. Therefore, it's always worth banning Ember against VG.Skywrath Mage: VG have a record of 11-1. Skywrath is a common pick these days but VG has the best winrate on the hero for the last 2 months. He has 10.7 assists and his nuking power is unparallelledInvoker: Another hero that VG uses amazingly. Black and Iceiceice are great with him. He has 9 wins and 2 losses in 2 months and his assists are 12.9 on average.

How they got here: VG didn't have a good ride in the groupstage finishing last with 4 wins and 3 losses. Nevertheless they bounced back and beat 2-0 Newbee and LGD gaming in the play-offs. The big challenge though was the overall final of the Chinese qualifiers where they faced LGD again who came stronger from a victory against Newbee in the consolation final. VG had to play 5 games to secure their spot in the lan event.

Players to watch:

1) Fy: The Chinese star has worked a lot the last year and his skills in drafting and decision have accelerated so much we could say he's one of the best supports in the world. He's very effective and precise but he also loves to go for plays when he can a give us a show. His Rubick recently has been amazing with 5 wins and 0 losses with 11.5 on assists.

2) Iceiceice: A legend that is known not only for his dota skills but for his great and funny character as well. His Tidehunter is really potent and his Invoker skills are well-known. His skill and character will definitely entertain us!

Their chances: VG haven't played a lot of games recently and their shape in the the last couple of months hasn't been the best. They must have been preparing passionately for this tournament though and they have the chance to shake up their western rivals. Prediction: 3th-4th.

Cloud 9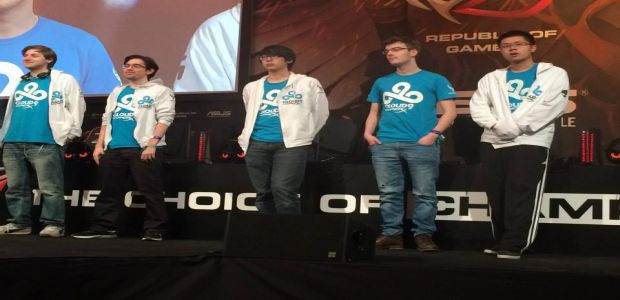 C9's Heroes to watchVengeful Spirit: The most played hero of C9 the last two months. Vengeful spirit's record is 21 an 11 losses and is one of the trade mark heroes of pieliedie. He has 12.2 assists on average.Terrorblade: One of Eternal Envy's recent favourites. He has 13 wins and 4 losses on the hero with GPM reaching 639.2. How they got here: C9 had to overcome a lot of challenges to reach The Summit 2. They came second in the groupstage with 7 wins and 4 but they lost the first series in the play-offs against VP.Polar. They managed to reach the Final through the losers bracket where they faced Secret and suffered a heavy 0-3 defeat.

However, the Redemption vote gave them another chance to advance to the lan phase. With the help of a few players such as N0tail and Universe C9 won the redemption vote and punched the last ticket.

Players to watch:

1) Fata: His play on Puck and on Brewmaster are very crucial to the team as he tends to dominate the midgame and give a lot of space to EE to farm his usually farm-dependant heroes. He has 11-3 on Brew and 16-6 on Puck with over 11 assists on both.

2) Eternal Envy: He has an average of 532 GPM and Terroblade and Naga are considered his best heroes as he mastered the art of pushing and splitpushing. C9 are generally known for stalling the games until they can exhaust and siege their enemies so EE's playstyle definately suits them.

Their Chances C9 has a lot of potential and they prove it in every tournament. Their worst nightmare though is that when the crucial games come they choke. They seem unable to go past the 2nd place and it's gonna be an immense challenge for them to defeat their demons and make their breakthrough. Prediction:3rd-4th

Team Tinker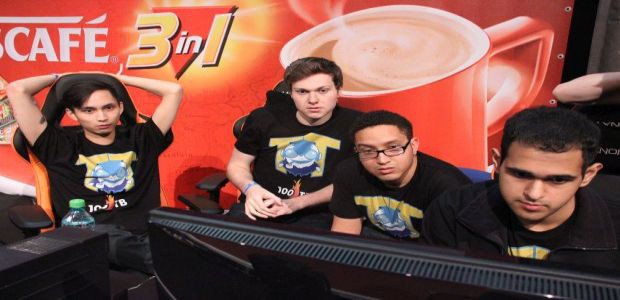 TT's Heroes to watchStorm Spirit:Storm is their most successful hero the last month with 8 wins and 2 losses but Qojqva won't be around to control him. Instead Loda will take his place and we will have to see how he can perform.Legion Commander: LC is a hero that Tinker utilizes a lot. Her GPM reaches 518.3 and they have 11 wins the last two months. It's remarkable that all 3 cores of their line-up are successful on this particular hero. Team Tinker got 6th place in the groupstage and didn't get into the play-offs but they were invited directly after FD forefeited their slot.

Players to watch:

1) Pajkatt: Pajkatt's recent form doesnt match his experience, winning only 50% over the last 2 months but we expect a lot from him. Even if the others fail to perform he'll rise up to the challenge.

2) EGM: He's one of the people in charge. Calling the shots and reading the game. His Treant Protector has a perfect score of 4-0 and his Rubick is amazing with 6 wins and 2 losses. He has 10.6 assists on average.

Their Chances:Team Tinker aren't in great shape as we can see by the results the last two months. It's a team with great players and potential but they will have to prove that they have the synergy and cohesion to battle against teams like EG and VG.

Not Today





NoT's Heroes to watchMirana:One the best heroes at NoT's side with 12 wins and 2 losses. They prove how strong a support mirana can be with 12.7 assists on average. Ember Spirit: Smash is famous for many of his heroes and one of them is Ember Spirit, with12 wins and 2 losses. His kills are 11.9 on average and his assists 15.1. InstaBan! Not Today had a good groupstage with 8 wins and 3 losses. Their play-off ride was even smoother with the Peruvians beating every team in their way to secure their slot to The Summit 2. Masoku wont be able to attend and will be replaced with Fogged, which also adds a nice little twist to the LAN finals.

Players to watch:

1) Smash:Smash is a great laner but can also can astonish with his flashy plays on Ember Spirit and some other heroes like Invoker and TA. It's guaranteed that you will enjoy his SmasH show.

Their chances: It's the first big international lan for NoT. Everyone would like to watch them surprise a few of the more experienced teams but noone knows how they will perform due to the absence of Masoku. How will fogged fit in? We'll know in just a few hours.



Which team will perform? What would you love to see?

This article was written by
Dimitris Kolovos, joinDOTA's writer.Dimitrios has been a Dota enthusiast since the WC3 days. He's studying linguistics and loves Tolkien's works, Blind Guardian and Sports in general.Location: Thessaloniki, GRFollow him on @DimitriosKolovo.