Earlier this weak, The Summit 2 organizers, BeyondTheSummit, announced that the SEA qualifier winners
First Departure were unable to attend the finals in Los Angeles due to
Meracle and

Poloson not being able to exit the country. The slot has now been filled by
Team Tinker but with one stand-in.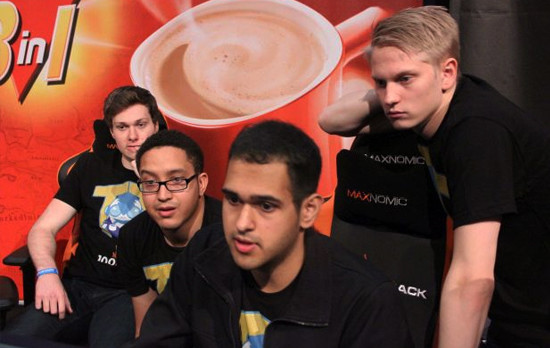 With the finals for The Summit 2 starting in early December, Team Tinker have been announced as the replacements for FD, but this isn't the only news. Due to the fact that
Max "Qojqva" Broecker is unable to attend, the Alliance carry player,
Jonathan "Loda" Berg will be traveling and playing with the team in the tournament.


Invasion eSports were the team originally invited to replace First Departure but they were unable to get Visa's since the time frame was quite limited, leaving both the first and second place in the SEA qualifiers unable to go to the event.

BeyondTheSummit's David 'GoDz' Parker said the following about the situation:



"Unfortunately due to the last minute nature of the replacement, we were unable to secure visas for the SEA runner-up, Invasion eSports, in time for the event. With the winner and runner-up for the SEA division both unable to attend, we assessed other options for teams to take the 6th slot at the LAN finals. We based this decision on a number of factors including teams' ability to secure visas, their rankings in their respective divisions, the Redemption vote, and their availability. Tinker was ultimately chosen as the team most suitable team to take the slot on such short notice."

Furthermore, according to this GoDz tweet,
Na'Vi were another option considered for the open slot but decided to decline the invitation.

Another team that will use a stand-in is the winners of the American qualifier,
Not Today, whose player
Alex "Masoku" Dávila will be substituted by
Na'Vi.US player,
Ioannis "Fogged" Loucas.

The 6 teams that will attend The Summit 2 finals are:


Evil Geniuses
Team Tinker
Team Secret
Vici Gaming
Not Today
Clould 9

This article was written by
Pedro Unas, joinDOTA's writer.iamshockWave is a high school student who started his eSports adventure covering the Portuguese Counter-Strike scene back in 2011, after that he started following the spectacle that is DotA since the beginning of 2013. When he isn't near his keyboard he's trying to conquer his last year of high school. Location: Porto, PortugalFollow him on @shockWaveDota.