The best of five Grand Final of the Excellent Moscow Cup 2 has just come to an entertaining conclusion as
Team Empire managed to take down
Na'Vi 3 to 1, in a great series between the two rivals. The Russians take home a lion's share of the $75,000 prize pool and their second consecutive Excellent Moscow Cup title to boot.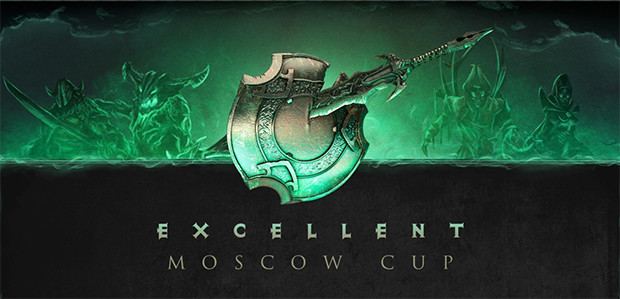 Image courtesy of EMCup



Both of the finalists looked strong throughout the group stage of the tournament with only
VP.Polar separating the two as they qualified to the playoff stage.
Na'Vi and
Team Empire swept through the final bracket with clear-cut victories, only to meet each another in the WB Final, which Na'Vi was able to take convincingly 2 to nothing. Revenge in heart, Team Empire bounced back from the lower bracket and took the series against the Ukrainian powerhouse. Showing good form and various different strategies in a successful manner, the Russian were ultimately able to outmaneuver their opponent in the Bo5 Grand Final, which was originally intended to be played on LAN, but due to technical difficulties, was later decided to be played online.

It's the first tournament victory for the Russian organization after the changes to the team post-TI4 as well as a great showing from the newcomer
Maxim "yoky" Kim who officially replaced
Andrew "Mag~" Chipenko just a little over a week ago. The victory will surely work as a great morale boost for
Team Empire as they already switch their focus on the D2CL Season IV LAN finals, set to kick off in just two days' time.

Prize pool distribution
1st Place -
Team Empire - ~$37,750
2nd Place -
Natus Vincere - ~$18,880
3rd Place -
VP Polar - ~$11,330
4th Place -
HellRaisers - ~$7,550





This article was written by
Teemu Ikonen, joinDOTA's Senior Writer. Meliora.Infinitum got absorbed into Dota during a LAN party between TI and TI2, and has been captivated ever since. Spends his spare time outdoors taking photos and writing a book. Believer of alternate universes, no legs strat and Half Life 3. Location: Espoo, FinlandFollow him on @MelioraInf.