Team Secret have secured their place in the finals of Starladder X with an impressive 2-0 victory over
Evil Geniuses in today's winner bracket final. On the other side of the bracket both
Cloud 9 and
Alliance have managed to stay in the tournament, advancing to the loser bracket final. EG will now face the winner of Alliance and C9 tomorrow for a chance at a rematch versus Secret.

Kiev's Cyber Arena



Secret dominate! The winner bracket final concludes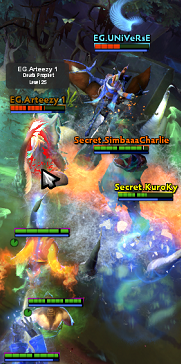 The deciding fight



The first game of this highly anticipated match-up didn't disappoint, as
Kuro "KuroKy" Salehi Takhasomi's Antimage went up against
Clinton "Fear" Loomis' Lifestealer in a thrilling 70 minute clash. EG came out ahead in the laning stage, with
Saahil "UNiVeRsE" Arora taking first blood on the off lane and
Ludwig "zai" Wåhlberg's Sandking farming a 10 minute blink in the jungle.

From there it was all out aggression from EG as they proceeded to gank Kuroky multiple times with their Lifestealer bomb; however some over extensions led to some pivotal team fight wins for Team Secret, giving the Antimage the space he needed to catch up. After that it was an even match up, with EG struggling to break the Secret base as Kuroky continued to climb the net worth ladder. After all the back and forth fights the deciding moment was a clash near the top rune, where Team Secret managed to kill all of EG's cores without buybacks, leading to a GG call from the American squad.

Secret showed no signs of letting up in game two, drafting an aggressive line up with Necrophos, a hero which has yet to drop a game at the LAN finals. Despite an early double first blood from
Artour "Arteezy" Babaev Team Secret where off to a fantastic start, making early rotations and taking significant amounts of map control. It wasn't long before
Tal "Simbaaa" Aizik had the double ravage online rendering Team Secret unstoppable, and after a decisive team fight at the Roshan pit they took their first lane of rax. In the end EG called their second GG and will fall down to face the winner of Alliance and C9 in tomorrow's consolation final.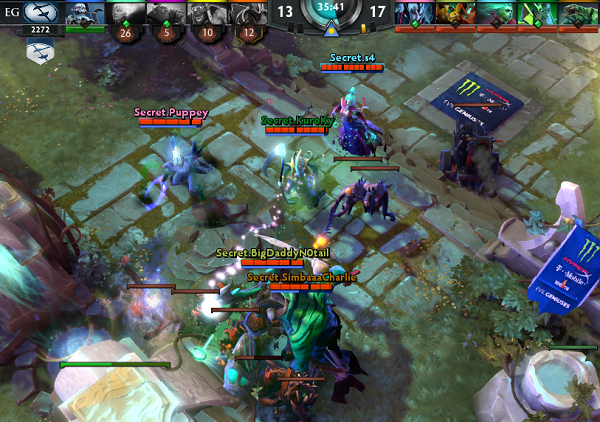 Secret push the base after wiping EG



Tinker and Na'Vi headed home! The loser bracket heats up!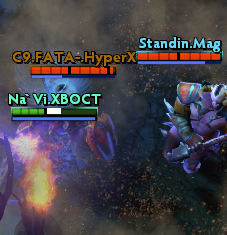 The play that left casters stunned


After their 2-0 loss to Team Secret yesterday, Team Tinker where unable to find form in the loser's bracket, with Alliance ending their Starladder journey in an hour long clash. Alliance where ahead from the outset, utilizing an aggressive Wisp+Gyrocopter lane to take an early advantage. From there they continued their lead, and even though Team Tinker took some successful engagements, Alliance stayed ahead, sealing the deal by the 56 minute mark to keep their tournament hopes alive.


Natus Vincere has also been eliminated, falling to Cloud 9's surprise Slardar pick. C9 held the advantage for the majority of the game; however the two teams reached a stalemate leading up to the 50 minute mark as 6.82 Timbersaw proved formidable. The turning point came as
Alexander "XBOCT" Dashkevich was picked off on Slark near the Roshan pit, causing an aegis and cheese pick up for C9 that led to a base breaking push, triggering a 59 minute GG from the crowd favourites.

C9 and Alliance will now advance to face each other in tomorrow's loser bracket final to decide who will face EG for a chance at the Starladder X title. On the other hand Team Tinker and Na'Vi will join the likes of
Inter Active Philippines and
Virtus.pro in the bleachers, with the number of teams left in the tournament dropping to four.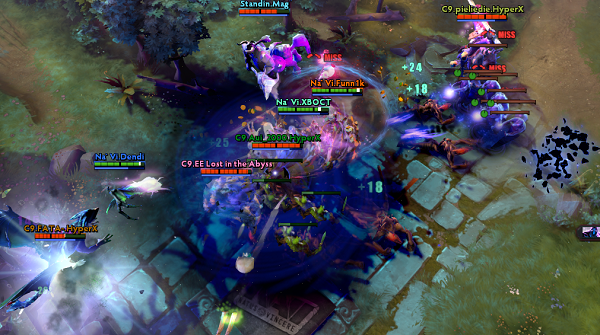 Blackhoooooole!



Standings






This article was written by
Matthew Elmas, joinDOTA's Writer. Moxjoo has been an e-sports fan since 2008 and is currently undertaking the second year of his university studies; majoring in journalism. Location: Melbourne, AustraliaFollow him on @Moxjoo.