The start of the Starladder X LAN finals has been met with misfortune as
Cloud 9'sPittner "bOne7" Armand is unable to play for the team, after being diagnosed with kidney stones. The Starladder administration has responded by moving all of Cloud 9's games to tomorrow, giving the team time to find a suitable replacement.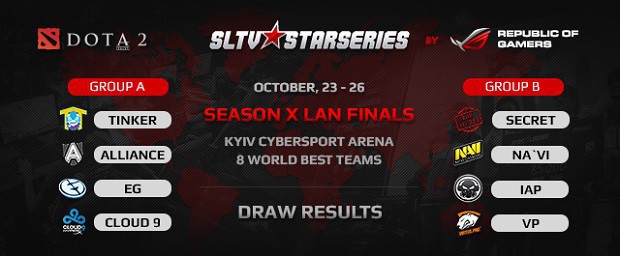 *UPDATE*


Andrey "Mag" Chipenko will stand in for Cloud 9 throughout the remainder of the Starladder LAN finals. They will play all of their group stage matches tomorrow, following the possibility of a winners bracket clash. We wish b0ne7 all the best and a speedy recovery.





Unfortunately this is only the latest in last minute roster changes for the prestigious Kiev LAN final as Chinese teams
Newbee and
Vici Gaming previously dropped out of the competition, followed by Joel "Apemother" Larsson jumping in for
Alliance less than a week ago.




Statement from Cloud9 regarding B0ne7's condition:



This morning at 5:30am local time, bOne7 woke up with extreme pain in his lower right back and asked to be seen by medical professionals. He was diagnosed with kidney stones and was recommended by the doctors to not participate in the tournament. He has no life threatening conditions, but he is being sent back home for his well being. Starladder was messaged with our immediate concern about his health and together it was decided that our matches be postponed till tomorrow as we are currently looking for a stand-in. I want to thank Starladder for being understanding with the situation and providing assistance by sending a translator to a hospital with bOne7 to make sure he received proper treatment. We hope he gets better soon and see him back as soon as possible.

Starladder X Standings






This article was written by
Matthew Elmas, joinDOTA's Writer. Moxjoo has been an e-sports fan since 2008 and is currently undertaking the second year of his university studies; majoring in journalism. Location: Melbourne, AustraliaFollow him on @Moxjoo.