VG are the champions of ESL One New York! After a phenomenal Grand Finals that allowed both teams the chance to wow the audience and commentators alike, Vici Gaming came out victorious, with TobiWan practically gasping for air in the intense series.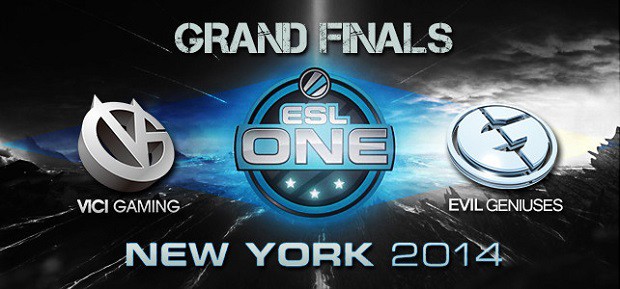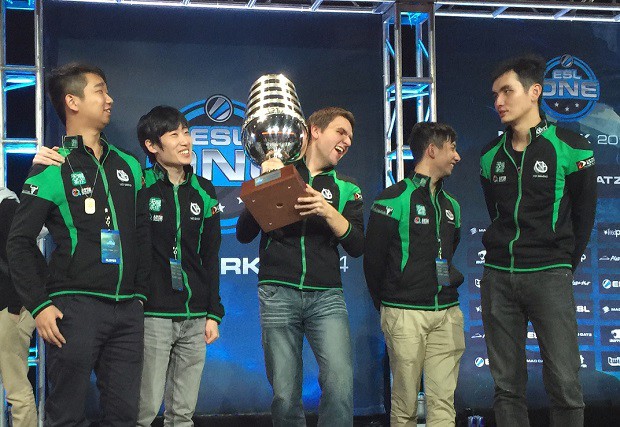 It was an adrenaline fueled Grand Finals with both teams cementing themselves as the top teams in the world at the moment. "I think we're still the best right now," said PPD on day one, who then went onto to mention that Cloud9 and Team Secret would be their biggest opponents at the competition. However, neither passed the semi-finals. VG sliced and diced Team Secret in the semi-finals to face Team EG in the single elimination Grand Finals, whilst Cloud9 were ousted once again by the WEC champions.

The stage was set for a huge encounter and it did not disappoint, with so many memorable plays; from Fy's Skywrath to BLack's carry, Zai's Enigma to Arteezy's Shadow Fiend. Vici Gaming ultimately won 2-1 in the climax of the ESL ONE New York event, claiming their share of the $100,000 prize pool. If you missed the grand finals, have a look at this.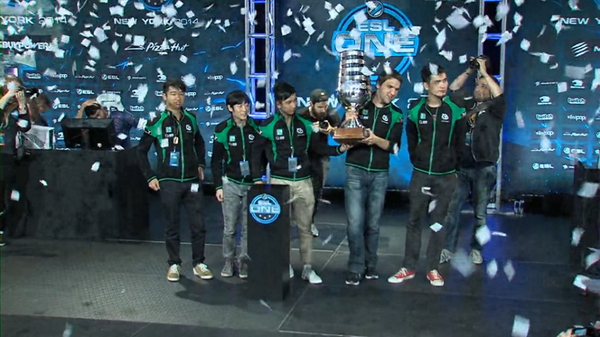 VG are crowned



Final Standings
#1
Vici Gaming
#2
Evil Geniuses
#3-4
Cloud9
#3-4
Secret
#5-8
Navi.US
#5-8
SNA
#5-8
Navi.EU
#5-8
Alliance

Catch-upIf you missed out on any of the matches fear not for we covered every single game from the ESL One New York. Find the relevant links below:

Grand FinalsThe ultimate finals (VG vs EG)

Semi-finalsVG wreaks havoc on Secret (VG vs Secret)
EG repel and eliminate cloud9 (EG vs Cloud)

Quarter-finalsThe Secret's far from out (Secret vs Navi.US)
Veni Vidi Vici Gaming (VG vs Navi.EU)
An Evil plan prevails (EG versus Alliance)
Cloud9 fly high (Cloud9 vs SNA)

Final Grid


Who was the MVP of the Grand Finals?


Big shoutout to all our editorial Staff who covered all the games and the coverage guys for keeping them up to date.

This article was written by
Lawrence Phillips, joinDOTA's Editor-in-Chief.Malystryx has been in eSports since 2004 working as eSports Editor for Razer and Editor-in-Chief of SK Gaming in the past. He misses the days of Warcraft3 but makes do with the world of DOTA 2.Location: Bristol, UKFollow him on @MalystryxGDS.