Feeling some withdrawal syndrome kicking in already due to the year ending and tournaments are all wrapping up? Cheer up folks as BenQ have just announced another edition of "The Clash" tournament with 500 Euro going to winning team. Group A # Name1
Natural 9 2
Moscow 5 3
mousesports 4
Team Shakira Group B # Name1
SK Gaming 2
The Retry 3
mTw 4
experience The tournament format will be the same as the last edition with two groups of four. Teams will play each other from the same group, the two teams with the highest points will proceed to a single-elimination playoff stage. Playoffs will be a Best of 3 series for every round.

Group stages will start on 20th December while the playoffs will be held the next day on 21st December.

A live draw will be done to determine which teams will be placed in which group after "The Defense" match between mTw and SK-Gaming. Participating teams are as follows:



WHB will be playing under their new tag mTw.


[B]mTw[/B]
Formerly known as the Wild Honey Badgers, the Dreamhack champions are out to prove that their win is no fluke and mTw's sponsorship is a well deserved one for the them.


[B]experience(xP)[/B]
The legendary Loda's new DotA 2 team which consist of veterans such as Akke, Miracle and Pinoy along with new blood Noez and Feewl. Can Loda bring his new team to new heights?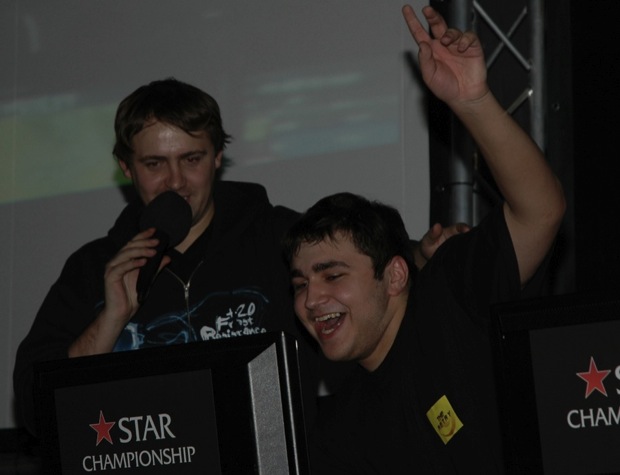 PGG to lead The Retry to another victory?
Photo by: GosuGamers.net


[B]The Retry[/B]
Recently crowned Dota 2 Stars Championship winners, The Retry, is the first team to defeat Na'Vi in the finals of a Dota 2 tournament. Only time will tell if they can carry the momentum onto The Clash.


[B]Moscow 5[/B]
The newly minted Moscow 5, under the leadership of God have shown great performance in the recently concluded D2SC tournament. Placing a respectable third place, they will be out to get their first championship in The Clash.


[B]Team Shakira[/B]
The French team may not have a lot of success in International tournaments, but they have always sought to prove themselves in various tournaments offline and online. Can they pull an upset this time around?


[B]Natural 9[/B]
Our boys from down under is the only team that comes from outside Europe. Having won the GosuGamers' King of the Hill series for 7 weeks in a row, they will be out to prove they are one of the best teams South East Asia have to offer.


[B]Mousesports[/B]
Mousesport recently placed fourth in the D2SC tournament despite having a couple of roster issues. The German team will hopefully be playing at their full potential for this event and show to the world that they have what it takes to break out on top of the Dota 2 scene.


[B]SK-Gaming[/B]
Champions of the last edition of "The Clash", SK-Gaming will be out for blood to see if they can bag their second title of the series.

If you want to schedule your day around the tournament, here is a schedule for both days.

20th December 2011

18:00 CET - Round 1
19:30 CET - Round 2
21:00 CET - Round 3
22:30 CET - Round 4

21st December 2011

18:00 CET - Semi-finals
21:00 CET - Grand Final








BenQ 'The Clash 2' - Group Drawing