With the open qualifiers having concluded and the final invites being sent out, the European qualifiers for ESL One New York 2014 are reaching its second stage. A group of 16 high class Dota teams has gathered to fight through a double elimination bracket. All matches are best of three.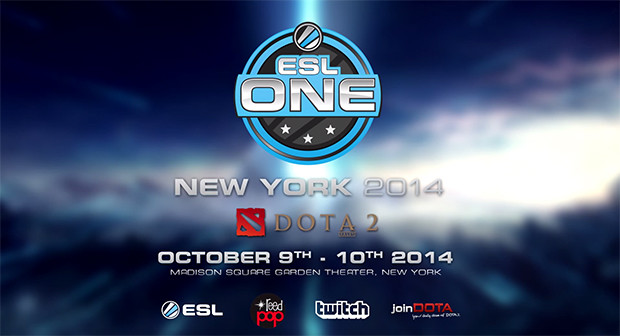 Original Invites:
Alliance
Cloud 9
Empire
FnaticOriginal Invites:
Na'Vi
Secret
Tinker
Virtus.proOpen Qualifier:
4BT
Crypsis
NVMI
xGameFinal Invites:
Denial
Moscow 5
MeetYourMakers
Power Rangers

The qualifier matches will be spread throughout the next three weeks, with the first of them kicking off the competition tonight! All matches will be broadcasted by joinDOTA in English, and by various partners in many other languages. Watch out for more broadcasting information on the individual matches in our matchticker. The grid is looking as followed:



As for North America: The open qualifier will finish tonight. After that, the final invite will be decided within the next few days. The NA main qualifier will kick off in about a week and have the same format as the one for Europe, except only eight teams instead of 16.