Teams are once again building a steady roster with great capabilities after The International, and today,
Invictus Gaming announced their new squad earlier this evening on their Facebook, together with the retirement of Jiang "YYF" Cen and the transfer of former teammate Zeng "Faith" Hongda to
LGD Gaming.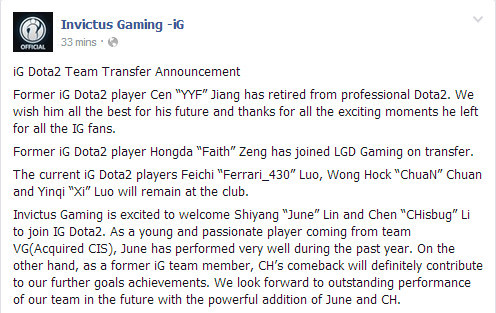 Lin "June" Shi Yang from
CIS Game and Li "CHisbug" Chen, a former member of Invictus Gaming who has gained thrust once more, are now officially members of Invictus Gaming. They will fill the open spots after the unfortunate retirement of YYF and Faith's decision to seek glory with LGD Gaming.


Invictus Gaming complete roster
Luo "Ferrari_430" Feichi

Luo "Luo" Yinqi

Lin "June" Shi Yang

Wong "ChuaN" Hock Chuan

Li "CHisbug" Chen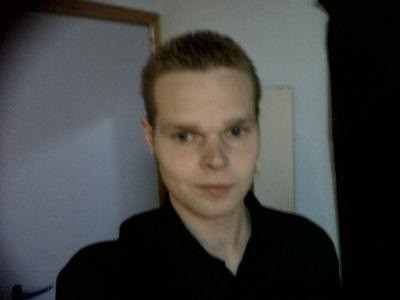 This article was written by
Tom Laeremans, joinDOTA's Writer. Tom finally made his way to Dota last year after two years of "training" in LoL. In his spare time after college, he spends most of his time behind the computer outside his football addiction.Location: Testelt, BelgiumFollow him on @Morantyx.