The departure of captain
Puppey and
Kuroky left a void in the former
Na'Vi squad, which has now finally been filled as both
Ivan "VANSKOR" Skorokhod from
Team Empire &
Artsiom "fng" Barshack from
PR have been enlisted by the multi-gaming organization as part of their new Dota 2 team.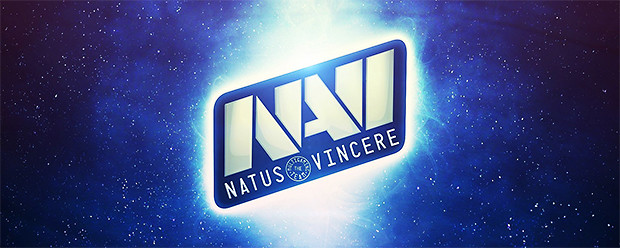 A new beginning for Natus Vincere.



One of the longest standing top tier teams -
Na'Vi - has undergone significant changes since they first struck gold in The International in 2011. Only two players remain from that original squad who became famous by winning the biggest eSports event in history back then. The three time finalists of The International now look ahead as they announce their brand new Dota 2 roster in the wake of the departure of both
Clement "Puppey" Ivanov and
Kuro "Kuroky" Salehi Takhasomi.




-
Ivan

"VANSKOR"

Skorokhod -

I am very pleased to be noticed by Na'Vi guys. It being a great responsibility I undertake to perform at the best level. I hope we'll do our best as a new squad!



-
Artsiom

"fng"

Barshack -

I am very glad to have an opportunity to play for Na'Vi team. I hope I won't disappoint people that believe in me. I am grateful to the team ESFX.PR for their support and for the time I spent with them. I do not know what lies ahead of me, but this is the path I choose.



Na'Vi is premiering their new roster in the Megafon Battle Arena event right now, fighting against
Team Tinker,
Team Empire, as well as the brand new
Virtus.Pro. Only time will tell how the transformed
Na'Vi will fare against the other teams in play, but for now the future looks bright for the brand new Ukrainian squad.


New
Natus Vincere roster:


Gleb "Funn1k" Lipatnikov

Daniil "Dendi" Ishutin

Alexander "XBOCT" Dashkevich

Ivan "VANSKOR" Skorokhod

Artsiom "fng" Barshack



This article was written by
Teemu Ikonen, joinDOTA's Senior Writer. Meliora.Infinitum got absorbed into Dota during a LAN party between TI and TI2, and has been captivated ever since. Spends his spare time outdoors taking photos and writing a book. Believer of alternate universes, no legs strat and Half Life 3. Location: Espoo, FinlandFollow him on @MelioraInf.