After the recent departure of Kuro "KuroKy" Takhasomi, more sad news has been released by
Natus Vincere as their former captain, Clement "Puppey" Ivanov, will be leaving the Ukranian squad as well. Na'Vi has had an amazingly lengthy and productive run with the same roster, which is now crumbling apart in the afterlife of The International 2014.

Image courtesy of

Natus Vincere

.



Unlike any other team, Na'Vi was known for their incredible performances at The International and their roster has been stable and consistent throughout several years. Now the time has come for the legendary Estonian strategist to part ways with his beloved teammates and prepare for a yet unknown future in eSports. Puppey himself had the following to say about his departure :



Today, I announce that I am leaving the Na`Vi squad. It has been a great road of success and I have no regrets looking back. Though, things have to change and stories have an end, my career in competitive Dota will not. I thank Na`Vi for the time we shared and hope them the best. Also, I would like to thank all of my fans and Na`Vi supporters who have kept us going.

Despite leaving the mighty winners of the first International and three-time finalists, Puppey will continue his activities in the Dota 2 Navigation project in cooperation with Danil "Dendi" Ishutin.


Some Puppey-stats from joinDOTA's statsman Nahaz :


- 448 pro Dota 2 wins, 6th highest of any player and by far the most wins of any player under a single team tag.

- 684 professional games played on record under the Na'Vi tag, the most of any player behind only four members of
Fnatic (all but Adrian "Era" Kryeziu).

- 687 total professional matches, 8th highest of any player, behind only the 7 members of the "700 club" (the 4 members of Fnatic, Joakim "Akke" Akterhall, Gleb "Funn1k" Lipatnikov and Airat "Silent" Gaziev).

- 10.1 assists/game, the 7th highest mark among the 99 players on record with 300+ pro Dota 2 appearances.

- The highest pro Dota 2 win totals on Enigma (43) and Enchantress (48).

- Unbelievable competitive win rates on Earthshaker (15-4), Nyx Assassin (17-5), Leshrac (10-1) and Crystal Maiden (26-9).

- 79 competitive wins as Chen, behind only Akke (127!) and a remarkable 9.4 assists/game on the hero, by far the highest of the 30 players with 12+ competitive appearances.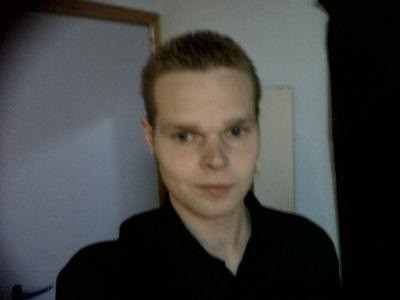 This article was written by
Tom Laeremans, joinDOTA's Writer. Tom finally made his way to Dota last year after two years of "training" in LoL. In his spare time after college, he spends most of his time behind the computer outside his football addiction.Location: Testelt, BelgiumFollow him on @Morantyx.