Ever wanted to meet
Arteezy or
Aui_2000? Well you had a chance on August 16th if you were in Vancouver, BC. The University of British Columbia eSports Association hosted the event on campus this past Saturday. Fans of Geniuses and Clouds alike got to have things signed by, take pictures with, and meet some of their heroes. After a grueling journey to UBC, thanks to road construction on a hot and humid day, event organizers promptly showed me to the back room where they were keeping Arteezy and his entourage. The fan favorite pro seemed very relaxed and laid back about the event; despite it being his first such intimate meeting with fans. He put the blame for the event squarely on his manager, Charlie 'Monolith' Yang, stating it was his idea. Once setup with power outlets and proper WiFi access the A-God and I briefly chatted about our mutual lack of sleep before Aui_2000 arrived with a number of his friends in tow.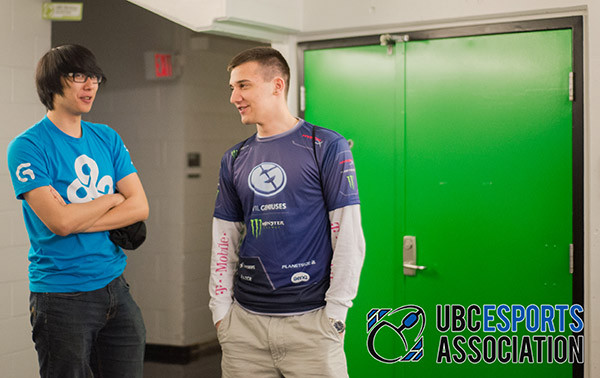 The two quickly began to bicker in a way only friends can about random subjects from bubble tea to the upcoming school year and how much Aui didn't want to sign t-shirts. A lot of the backroom talk revolved around the ESL One CSGO event which was on-going at the time, Kurtis even watching one of the matches on his phone. Event organizers were very considerate and made sure everyone was comfortable with water bottles and snacks, including Oreos. Eventually it was time for the players to leave the closed off back area and meet everyone who showed up, which they did in true hero fashion by jogging out the doors together after some hyping from the announcer.

Up first for the event proper was the Q&A period. The event being relatively small allowed for everyone to get their questions in, some people multiple times. The subjects ranged greatly from Dota to a large number of questions about girls, though given the rumors about Arteezy in particular this shouldn't come as a surprise to many. Included here is a number of the more interesting statements from the players.

Disclaimer: The following statements are, for the most part, not direct quotes from the players but rather paraphrased from notes taken at the event.

Dota 2 General


I think the meta will slow down a lot in the next patch. I told icefrog what we had problems with and what we abused, he said thanks. - Arteezy

China will always be ahead of the West until player infrastructure improves. - Aui_2000

Team stability does not matter as much as people say it does, it won't help the scene advance. - Both

I've spent about $1000 on cosmetics since The International. - Arteezy

I'm okay with the meta the way it is. - Aui_2000

Looking forward to Arc Warden … Double Midas. - Arteezy

All the un-added heroes are broken. - Aui_2000

I'm drafting now, for a couple tournaments. - Arteezy

Fear might be playing as either carry or support - Arteezy

It would have been really fun to have an EG vs DK Grand Finals. - Arteezy

Navi.US doesn't have that much potential. - Both

GodBlessMali

is under appreciated in the scene. - Aui_2000

The biggest thing for mid is controlling the creep waves. - Arteezy

Pushing is op ... if it's done correctly it's unstoppable. - Arteezy

Lycan is OP - Arteezy

Doom is OP - Aui_2000



Fun Stuff & Extras


I've never played Smash Bros before. - Arteezy

I actually did get

banned

from school field trips. - Arteezy

I read the reddit comments between ques. - Arteezy

I read pretty much everything but it doesn't matter much, ignore the haters. - Aui_2000

I paid Charlie $70 to clean up barf in my room. - Arteezy

My vodka of choice is Gray Goose. - Arteezy

I tell people not to try and go pro. - Aui_2000

I'd take a girl to the EG team house. - Arteezy

I'd want a

SirActionSlacks

announcer pack. - Aui_2000

Too many Peruvians on US East. - Arteezy



The highlight of the event was Dota Charades, which was played out for prizes. Volunteers from the audience acted out abilities and items from the game. If you helped the players correctly figure out the feature in question through your form of interpretive dance then you won a prize!

Featuring: Healing Ward, Swap, Divine Rapier, Illusory Orb, and more. Healing Ward and Divine Rapier were the most challenging for the players to figure out, in the case of Divine Rapier it took the fan actor at least five full death animations and countless thrown pens representing the legendary sword before Aui was able to randomly guess correctly.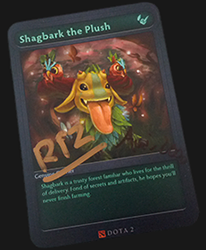 Other parts of the event included a raffle for autographed

Evil Geniuses t-shirts and a very large signing event with a line stretching around the university auditorium where the event was situated. While getting the varied kinds of swag signed, from posters and shirts to gaming equipment and laptops, fans were also given a chance to get a picture taken with the pros. One of the event's volunteers even convinced the guys to pick him up for his picture just to say "I got carried by Arteezy and Aui!!". The event wrapped up with a large group photo for everyone in attendance.

As the event was closing out I asked Arteezy and Aui for official comment.


Event was Guccino. (RTZ) Great organization. (Aui) Yeah, great organization. (RTZ)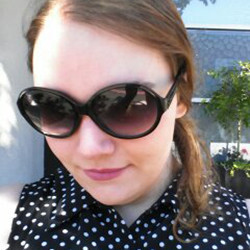 This article was written by
Jessica Hunter, joinDOTA's writer.Typical hipster, coffee fiend, English major. She has been playing Dota since the early Guinsoo days. Huge proponent of North American Dota and growing the eSports at the community level.Location: BC, CanadaFollow her on @Emeldavi_dota.