NewBee are your TI4 champions after a competition that spanned several weeks, multiple nations and dozens of players. As we head into the traditional post-TI break, joinDOTA looks at what steps teams can take after the tournament in a three-part series. We start with Arrow, Evil Geniuses, Fnatic, Invictus Gaming, Liquid and Virtus Pro.
Arrow Gaming
Finished 16th: Eliminated in Group Stage (2-13)
What should they do?: Keep the roster and hope for improvements in SEA.

[b]Arrow[/b] managed to avoid the ignominy of following in
[b]MUFC[/b]'s 0 win TI, but their early exit stems from the same issues that plagued their compatriots last year and threaten to remain a massive issue for all teams in the region. To put it simply, the infrastructure of SEA's competitive scene is letting a lot of individual talent go to waste and leading the region to lag behind the rest of the world.

Low prize pools and a lack of premier tournaments are stifling the SEA scene - there are no Starladders or WPC-ACEs to strive for, and arguably the only big reward on offer all year is a spot at TI. Second-tier teams in the Korean Dota League win more for one victory than a first place finish in GEST SEA or the DatBet Championship. The region desperately needs an organisation(s) to start funding larger prize pools and help secure SEA teams spots in Chinese and Western tournaments where possible, giving them crucial international experience.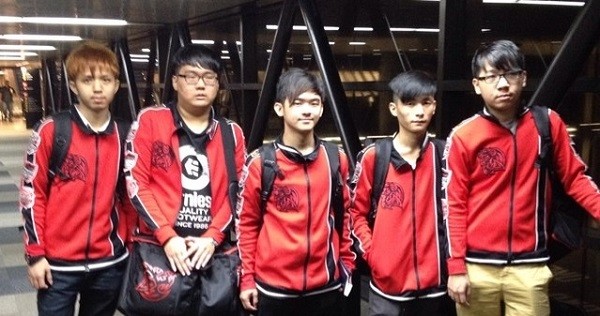 Arrow Gaming, shortly after arriving in Seattle (Image credit: Dota 2 Instagram/Valve)



Securing those spots would help teams like
[b]Arrow[/b] in particular - you can't help but feel they suffered for a lack of experience up against teams from outside of their region. Starladder X will offer a slot to a SEA team, which is a start, but that's only one team who gets the shot. It didn't feel that
[b]Arrow[/b] were a weak team, or played badly - just that facing up against the world elite for the first time was too much, too soon. Undeniably, the individual talent is there with
Kok Yi 'ddz' Liong a particular stand-out; he and his teammates just need that vital global experience to make the jump to the next level.

Always looming though is the potential that much like iceiceice, Chuan and MuShi, individual players may see potential for a lucrative contract offer from China. Meracle and JoHnNy had such a stint before they returned to SEA teams after it didn't work out. Ultimately though, until SEA can find some organisation and an infrastructure that supports teams,
[b]Arrow[/b] will have to wait - hopefully keeping a strong roster intact. The players are good and the potential is definitely there, just leaving the question of if they'll get the chance to develop as five and show just how good they can be.





Evil Geniuses
Finished 3rd: Eliminated in Lower Bracket finals (1-2 vs. Vici Gaming)
What should they do?: Sort out the carry situation and stay the course.




It's hard to come up with the right words to capture just how impressive the continued rise of
[b]Evil Geniuses[/b] has been since they first emerged as S A D B O Y S early in 2014. Turning heads in the run up to TI4 with impressive LAN performances at ESL One, ESP Shock Therapy and The Summit. Seattle would be the true litmus test with four TI debutants under the biggest spotlight they would have ever experienced. Only falling to
[b]Vici Gaming[/b]'s deathball, which ppd admitted in his blog that "These games were some of the most disappointing ones of the tournament".

Needless to say, they passed with flying colours as they delivered the best ever performance from a North American team at TI, earning over a million dollars in the process as they finished third. All this from a squad who are still young and learning. A decision has to be made though -
Mason 'Mason' Venne has been part of the team for several months, proving to be an excellent carry despite his limited time in pro competition. Yet he was only supposed to be a stand-in for
Clinton 'Fear' Loomis while he recovered from injury. Now he wants to leave.




Evil Geniuses delivered the best TI finish for a North American team in history.



In recent days, Mason has come out and said he may be finished with pro Dota 2. To leave the scene so early would be a big loss to EG and the fans, considering his talent. Mason aside, there has been very little word about whether Fear has recovered enough to commit full time, meaning the worst-case scenario is that EG will have to find a new another new carry during autumn. However, if Mason's departure is confirmed and Fear can't play, it's not the worst to have him alongside manager
Charlie 'Monolith' Yang providing two experienced and sensible leaders who understand the pressures a young team is under - having been backstage at ESL One, it was clear that it was a focused team with only one goal in mind - winning.

They can continue to win with this roster -
Peter 'ppd' Dager and
Ludwig 'Zai' Wahlberg are two of the breakout stars of the year, backed up by the prodigious
Artour 'Arteezy' Babaev. Not forgetting that
Saahil UNiVeRsE Arora has proven himself one of the best offlaners in the world at a time and metagame when that role has become incredibly valuable. This team has the talent and drive to win plenty of championships - so they should absolutely keep things as they are, if possible.





Fnatic
Finished 14th: Eliminated in groups (6-9 record)
What should they do?: Inject some new life by adding Xcalibur as a sixth player.




Where to begin with Fnatic? On one hand, they came fourteenth out of the sixteen teams in the competition - yet one more win and they'd have made it into the tiebreakers. Such is life in the sometimes harsh world of eSports. Any analysis of their performance is also loaded with a caveat that the squad spent most of the summer participating in several LAN events across the globe, with
Steven 'Xcalibur' Ye, rather than long time team-mate Adrian 'Era' Kreyziu.

To think that didn't have an impact come Seattle would be rather naive. A sudden shift in what heroes to use and strategies to run could only have been to the detriment of the squad as a whole, even though Era played well on an individual level. Ultimately, nobody is to blame - it's just an unfortunate situation that was slightly mishandled. Only being resolved after things reached a tipping point and ended up being played out in public could surely have been avoided.




Xcalibur was just at TI as a coach/analyst, but could he jump back into the playing roster?



The uncomfortable truth however is that realistically, even though Era did make TI4, anxiety issues do not simply disappear. Hopefully he is given time to fully focus on recovery, which presents a unique and viable option for Fnatic that could also tackle some other problems - Xcalibur could be added as a sixth member of the roster. Not only would this bring some reliable back-up, but also tackles a different problem - being together so long can bring stagnation and as we've seen when Xcalibur has played, it has brought fresh ideas.

Sometimes teams need that jolt to approach the game from a different perspective. Rosters over five are not uncommon in other eSports and its only a matter of time until that trend reaches Dota. In fact, many eSports clubs in Asia have had six or seven slots for players, or gone so far to have a full training team of players to pull from. The arrangement would help Fnatic have an 'official' backup, while offering Xcalibur a steady environment to bring his career on slowly, without being thrown onto a team with heavy expectations. Fnatic are still a good team - they just need a shot in the arm.





Invictus Gaming
7th/8th: Eliminated in Lower Bracket (1-2 vs. LGD Gaming)
What should they do?: Use YYF's retirement as a catalyst for change.




A rollercoaster month for
[color=gold]Invictus Gaming[/color] came to close on a low point. From the heights of winning ESL One towards the end of June, to an unexpected exit to countrymen
[color=gold]LGD Gaming[/color] to end up the lowest finishing team in China (Depending on if you count CIS or not). It is not a result that will please the TI2 winners, who has secured an upper bracket berth and most likely felt they should have beaten LGD.

Changes were inevitable afterwards, although the first once has not been enforced, with the retirement of YYF. This means that changes have to come in one role at least, but maybe this can open the door to shuffle up the entire roster. Despite the fact the team has had a fairly successful year with wins in ESL One and WPC-ACE Season 2, everything was geared towards a strong TI performance.




iG fighting it out in an eventual loss to LGD Gaming.



The tears of ChuaN at Starladder IX after iG failed to make the finals, combined with him making comments about disagreements in the team led to him making the statement about possibly leaving the team if the problems were not solved. While that didn't materialise in the aftermath of Starladder, you have to wonder if those tensions will rise to the surface once again. After a trying experience, it's easy for old wounds to be reopened and cause conflict.

Usually, the post-TI shuffle often sees most Chinese teams change things up. Perhaps they will look for a more youthful slant with the management deciding to invest their trust in the talents of Luo or keep faith with er...Faith, Ferrari_430 and Chuan, the veteran core of the team that has delivered so many times before. Either way, changes will be coming to iG - who they contain and how successful they are will be borne out in the next few months.




Team Liquid
9th/10th: Eliminated in bubble bracket (0-2 vs. LGD Gaming)
What should they do?: Keep the serious mentality and build on it by adding a coach.




Liquid continues to be one of the most fascinating teams in the Dota scene. TI4 marked the end of a dramatic few months during which Brian 'FluffNStuff' Lee wrote a blog that blew open and exposed the conflicts at the heart of the team. "Team Liquid has been a joke for as long as I can remember; Nothing but a streak of disappointing results and inconsistent play." was one of many strong statements he made about the team that he would depart soon after. There was certainly some truth in what he wrote, but after their TI4 performances, pride seems once against infused in the Liquid name.

After blitzing through the play-in with impressive wins over
[color=gold]CIS[/color] and
[color=gold]MVP.Phoenix[/color], they secured a winning record in the group stages, enough to enter the bubble bracket. Wins over
[color=gold]DK[/color],
[color=gold]Evil Geniuses[/color],
[color=gold]iG[/color] and
[color=gold]NewBee[/color] were unexpected, but welcome - where had this Liquid come from? A team nobody wanted to scrim were suddenly taking names from every corner of the globe. Yet, a curious pattern emerged in the losses with the majority being to the teams in the lower part of the table and ending up as one of only two teams who lost to
[color=gold]Arrow[/color]. Key Arena was only one extra win away, a fact that might play on the minds of Liquid's players of the last few months - thinking of the avoidable mistakes that cost games, money and glory.




Bulba is often cited as the heart and soul of Liquid.



The defeat against
[color=gold]LGD Gaming[/color] was mystifying given how good they had looked. It looked like 'old' Liquid: simple mistakes, almost suicidal strategical decisions and a 2-0 defeat in less than an hour. It was a crushing disappointment to the players, as the pictures showed afterwards. They shouldn't get disheartened though - overall across the tournament it was the best Liquid have looked in a long time. A lot of that seems to have come from RedBull's influence on their boot camp - not downing several cans of the stuff, but DeMoN-led exercise sessions, team bonding sessions and even a therapist.

The camp seemed to help with instilling confidence, a healthy team dynamic (a far cry from the issues spelled out in Fluff's blog) and more importantly, getting serious about the task ahead. The effects have been obvious and they need to stay along that course and expand upon it by bringing in a coach. Simple mistakes and easily-avoided strategical errors have been a constant issue, but bringing in somebody who can spot those mistakes and work on rectifying them could really see the team become a powerhouse in the West once again. The players have the talent - they just need the tools.





Virtus Pro
Eliminated in play-in (0-2 vs. MVP.Phoenix)
What should they do?: Start over.




Perhaps the most alarming thing about
[color=gold]Virtus Pro[/color]'s run was not it's short length or lack of results - but the fact is was so wearily inevitable. Although many spectators believed VP had it within them to turn up at Seattle and show some of the talent, they quite simply did not. They exited meekly and without merit against
[color=gold]MVP.Phoenix[/color], to be nothing more than footnote in the history of TI4.

Honestly, it's a real shame, because it's a team with talented players and one of the long-standing names in all of eSports, not just Dota - but clearly, this roster has not worked out. At points during they were very heavily rumoured to disband, with a several bad results before and after the EU qualifiers, while poor performances year round have seen them be absent from major LAN events for months on end.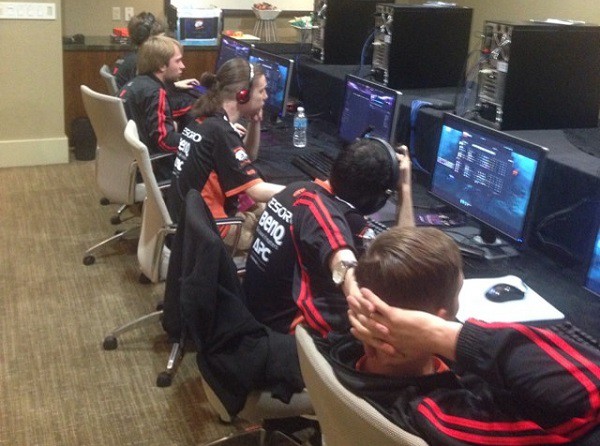 Virtus Pro were unable to overcome MVP.Phoenix in the play-in. (Image credit: Dota 2 Instagram/Valve)



This doesn't mean that certain individuals are bad or not up to standard - it's just a team dynamic that seems to have not really clicked, which happens a lot in Dota. Now is the season for swaps and changes, and there will be more high-level free agents in the next quarter than any other time in the year. Grab some. Make some changes. As we've seen, sometimes players can thrive in the right environment - it'd be interesting to see VP let pick up a team of rising players in the CIS scene at first and see what they can do - it's still a region brimming with talent and as Empire have shown - it can take a few attempts, but you can eventually get it right.

This is part one of a three part series. Look for part two next week.

This article was written by
Jamie Donovan, a joinDOTA writer.SohNata is probably too into Dota for his own good, but likes to find interesting stories in the game and voice his opinions to anyone who'll listen. Owns way too many hats.Location: Warwickshire, UKFollow him on @SohNata.