With DreamHack Summer having just finished on Monday, the next big event is just around the corner: DreamHack Moscow! Not only will there be the traditional parts such as DreamHack Open or SC2 but also Dota 2 sponsored by the Game Show League.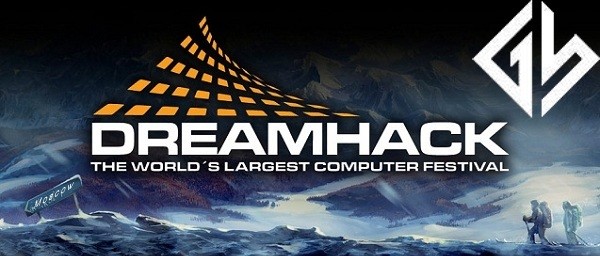 As already mentioned, one of the tournaments taking place at DreamHack Moscow will be the Game Show League, a new intercontinental Dota 2 league, that will favour competitors from Europe, CIS, the USA and China.

The league will be held in several 'laps' and will include four regional qualifiers for each of the aforementioned regions with the winners of the qualifiers gaining a slot to compete in the finals held at the DH Moscow. The slots will be distributed in the following way:


Qualifiers:
Europe and
CIS - 4 Slots

USA - 1 Slot

China - 1 Slot

At the end of the qualifiers, the six best teams will head to Moscow, Russia to battle it out against each other over the course of four days, conducted in two laps:


Tournament Schedule


1st Lap - September 11-12 - Six teams battle each other to reach the finals - Cyberstadium

2nd Lap - September 13-14 - Semifinals and Grand Final - DreamHack Moscow, Stadium Live

The prize pool for the Game Show League Season 1 starts at $50,000 and can be increased by purchasing the ingame DotaTV ticket. Every ticket will add 25% of its cost towards the prize pool.
Tickets will be available soon and it has been promised by the organizer that there will be various ways to communicate with your idols during the event.

Furthermore, the organization announced that it will be holding the event at least twice a year and that they look forward to cooperate with DreamHack in order to further establish E-Sports:



DreamHack is a marquee event for all of us. It is a benchmark among eSports events. Therefore, the preparation has started long time ago and speed only increases. It´s a great honor and responsibility for us to work with the DreamHack team. That´s why we´ll do our best for the event to meet the standards of our swedish colleagues.


Sergey Ovsyanik, representative of Game Show




This article was written by
Markus Fischer, joinDOTA's Senior Writer. Vekus started to follow Dota rather late, as he joined the community in 2012. From then on he tried to get a job in Esports and found it later at joinDOTA. Reallife is mostly spend at university trying to understand physics and running. Avid wearer of Bandanas. Chemnitz, GermanyFollow him on @VekusDota.