With BeyondTheSummit's very own tournament The Summit, yet another tournament is right around the corner that features high quality Dota as well as an exorbitant prizepool that benefits the growth of the scene.



After all of the qualifiers are done, BTS has announced the format and date of the LAN finals for their tournament. The event will take place in Los Angeles from the 5th to 8th June and will feature six of the world's best teams to battle each other over more than $115,000.

The format of The Summit is similar to that of The International, starting with a round-robin groupstage with the matches being played out on the first two days. After that, the teams will go into the second round; a double elimination bracket , leading to the Grand Final.
While the top four teams of the groupstages will start in the upper bracket, the bottom two will fall to the lower bracket to try their luck there. Every match in the playoffs will be played as a Bo3 with the exception of the Grand Finals, which will be a Bo5.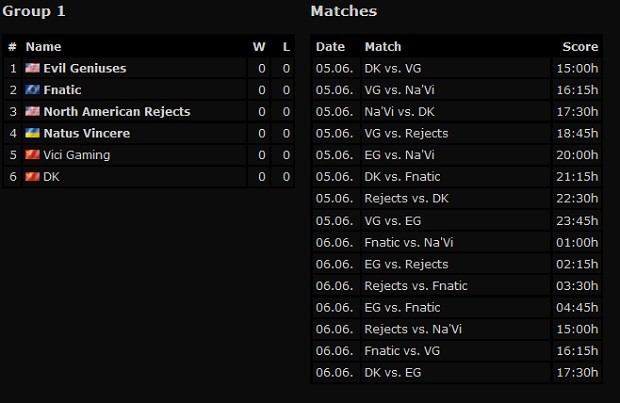 Live Broadcasting for The Summit will be provided by BeyondTheSummit on their twitch.tv channel and is also available in DotaTV via ticket, which will support the overall prizepool.





This article was written by
Markus Fischer, joinDOTA's Senior Writer. Vekus started to follow Dota rather late, as he joined the community in 2012. From then on he tried to get a job in Esports and found it later at joinDOTA. Reallife is mostly spend at university trying to understand physics and running. Avid wearer of Bandanas. Chemnitz, GermanyFollow him on @VekusDota.