The playoffs of WPC have only just begun and today we saw Cloud9, Invictus Gaming, DreamTime and Newbee battle for a spot in the semifinals. Only two of them could advance to the next stage, so these four teams gave their very best in the Bo3 quarter finals. Newbee was up first against DreamTime, after which Cloud9 faced Invictus Gaming.

Newbee reach semifinals undefeated


The first match of today featured the two Chinese teams
Newbee and
DreamTime. Newbee were the absolute favourites after dominating the group stage of the playoffs earlier this week and although DreamTime managed to grab a win against
Invictus Gaming in the group stage, they finished last and had to step up their performance against an unleashed Team Newbee to prevent elimination.

Unfortunately for them,
xiao8 and the rest of Newbee remained unstoppable as they destroyed DreamTime in two very short games, eliminating them in only 45 minutes of gameplay. And after they took down
DK in the groupstage, no one questions their direct invite to The International anymore, even though they are still fairly new.




iG eliminates Cloud9 after tense match


One of our forces has failed to breach through the virtual Chinese wall, Europe has lost their first potential finalist as
Cloud 9 suffered a vital defeat against Invictus Gaming in the third game of this quarter final. Despite their loss (and perhaps a slight drop of confidence after losing 3 times in a row in their group), they didn't go down without a fight. Let's take a quick look at how the first game started.



iG opted for a really heavy pushing squad in the first game and surprised Cloud9 with their early aggression, who needed more time for
EternalEnvy on Phantom Assassin and
SingSing on Ember Spirit. These two heroes are hard to kill, but with a Shadow Shaman, Invoker and Enchantress on the side of iG, Cloud9 faced so much crowd control in the decisive battles that their cores could hardly move under the constant pressure of iG.
Ferrari_430's Quas/Wex Invoker messed up Cloud9's offensive plans in teamfights by draining them from their mana with Tornado-EMP and iG was able to breach the base within 30 minutes.

In an exciting second game, Cloud9 got a Queen of Pain for SingSing and Drow Ranger for EternalEnvy, and they punished iG hard for the small mistakes they made in the early game. With an amazing KDA (9-0-11) on his QoP, SingSing snowballed the game out of control and iG couldn't keep up with his damage output. A big part of that damage comes from Scream of Pain with a magical 7 seconds cooldown.
ChuaN managed to steal that spell with his Rubick, granting iG some bonus damage in skirmishes, but it was already too late as Cloud9 steamrolled through and took the victory in half an hour.
Aui_2000 also performed very well on his Visage, wrecking up 8 kills and more than 400 gold per minute as a support.

With a ticket to the semifinals on the line, Cloud9's joy after ending a streak of 4 lost games vanished quickly when iG pulled out another pushing strategy with Lycan, Dragon Knight and Enigma. Combined with negative armor from Vengeful Spirit and Ravage from Tide, they controlled the pace of the game and Cloud9 was unable to breach through iG's defenses with Batrider, Doom and Clinkz. Just like in the first game, Cloud9 got locked down on those heroes, all very dependent on whether or not you can get up in someone's face before you could be considered a threat.

Black King Bars were purchased, but to no avail as iG could smell victory and Cloud9 called the "GG" with 30 minutes on the clock. Ferrari_430's Dragon Knight was quite active during the whole game and on the mark with Dragon Tail on crucial moments. He ended this game with an impressive 6-0-7 score and secured his team a spot in the semifinal against Newbee on 31 May.



SingSing was clearly disappointed



With Cloud9 and DT eliminated, there is only one European team remaining in the WPC finals. Tomorrow,
Alliance will fight with
Vici Gaming for the last spot in the semifinals, right after the other quarter final tomorrow between
DK and
Titan at 8am CET.

You can find more info and the full schedule for the playoffs on our WPC coverage page.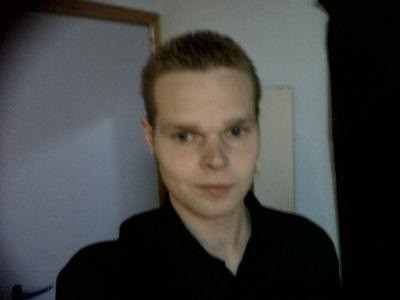 This article was written by
Tom Laeremans, joinDOTA's Writer. Tom finally made his way to Dota last year after two years of "training" in LoL. In his spare time after college, he spends most of his time behind the computer outside his football addiction.Location: Testelt, BelgiumFollow him on @Morantyx.