After six incredibly entertaining games in the first stage of this year's main event, Alliance and Invictus Gaming came out on top in group 2 of the WPC ACE playoffs. Despite both teams suffering one defeat each, they look confident and ready to reach the finals. Find out more about yesterday's games and the seeds inside.

The battle begins



The first day of the playoffs featured the Bo1 matches between the teams in the Lower Bracket. With
Alliance and
Invictus Gaming fighting against
DreamTime and
Titan, we were bound to behold some awesome teamfights in this struggle to secure seeded positions for the clashes in the Winner's Bracket.

Few surprises were unwrapped after the first three games, as IG took down Titan without too much trouble, but the Malaysians were able to collect a very important victory against DreamTime. Titan then went on to meet the TI3 champions Alliance, allowing them little time to enjoy their victory. In the massacre that followed, Alliance showed off some great coordination with perfectly executed kills with s4 grabbing kills all over the map with his Invoker and LodA having a blast jumping in with Slark, pouncing from target to target.

Whether by chance or due to his appearance in the previous game, Slark was successfully picked up by DreamTime in their second game of the group stage against IG. Xdd snowballed out of control rapidly and IG failed to bring the Slark down, allowing him to regen back up to full strength, even though they committed several spells in an attempt to stop him. After a great game between the two Chinese teams, DreamTime capitalised on their advantage and forced IG into forfeiting their second game of the day.

After a brief moment of meditation, IG played their final game of the day against Alliance, which was by far the most anticipated match. During this clash, we saw IG utilising Disruption and Sunstrike to great effectiveness as Alliance showed them earlier how potent that combination can be. Combined with an Anti-Mage that farmed like a beast, IG defeated Alliance with their own weapons and robbed them of the primary seeded position. The impressive walkover from Alliance against DreamTime in the final game of the day helped Alliance shake off their previous game and placed them in second place.



In a few hours, the playoffs will take further shape as
DK,
Cloud 9,
Newbee and
Vici Gaming will conquer each other to decide who they will face in the next stage of this event, where the best teams from the Winner's Bracket (group 1) will meet the "worst" teams from the Loser's Bracket (group 2) and vice versa.

You can also watch some of the highlights from yesterday's games here.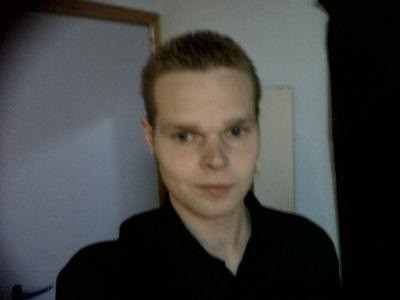 This article was written by
Tom Laeremans, joinDOTA's Writer. Tom finally made his way to Dota last year after two years of "training" in LoL. In his spare time after college, he spends most of his time behind the computer outside his football addiction.Location: Testelt, BelgiumFollow him on @Morantyx.