The International 4 Qualifiers are upon us and one of the big stories going in will be how Zephyr performs in the SEA region. We got William 'Blitz' Lee to give us his thoughts on the competition, how Zephyr are preparing and why empty stomachs could be the biggest threat of all. (Image from Team Liquid)
[color=gold]Firstly, congratulations on your spot in the SEA Qualifiers for TI4! When did you find out about being given a spot and what was running through your mind when it was revealed you'd been selected?
[/color]
[color=cyan]Blitz:
[/color] We weren't really sure if we were going to get selected, and we actually woke up to the news, the first thing I do is load up my skype when I wake up saw a bunch of messages from a bunch of people so it was a nice surprise. There were a lot of teams that deserved to get in, so I'm just grateful that we were able to get even a qualifier spot. It's the biggest thing I've ever played in, so I'm quite excited.
[color=gold]It's a fairly stacked set of teams you're coming up against in the qualifiers - what do you think your chances are of qualifying and who do you perceive to be your biggest threats in the group?
[/color]
[color=cyan]Blitz:
[/color] I think we have an alright chance of qualifying if we play our best, you have to play every team once so it's a big mental game, being able to put every win or loss behind you and move forward remembering that it's a marathon not a sprint. I think the best teams in the group right now are Arrow and Scythe, but we were able to recently knock Scythe out of the Corsair Asia cup so we feel more confident, but Arrow we haven't even taken a game off of so they might be the strongest.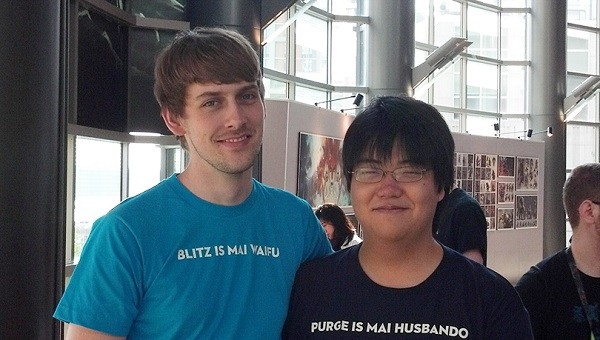 Last year Blitz and Purge went to TI as friends, but aim to go as team-mates this time.
[color=gold]That win against Scythe was an impressive one given their standing in SEA - taking that into account, where do you feel Zephyr sits in the scene compared to your rivals?
[/color]
[color=cyan]Blitz:
[/color] I think at the moment due to the patch change we're a bit unsure what to do, I talked to some of the players I know for advice and they said the best thing to do to win these qualifiers is to figure out the meta game as fast as we can and develop a style. It's difficult to say where everyone sits due to the fact that everyone's styles have changed as a result, but I think we are in the middle of the pack?
[color=gold]With teams adapting to the 6.81 metagame, how does that affect preparation for the qualifiers – will you focus more on finding different strats, or analysing other teams recent games - or will it be a routine largely focused around scrimming?
[/color]
[color=cyan]Blitz:
[/color] Our strategy is to play as many games as we can, and focus on ourselves rather then the other teams. Each team is really unique so it's difficult to prepare for all of them in such a short time, so it's important that we just focus on doing what we do best, and not getting caught into playing another team's style or game.
[color=gold]Given that focus on playing games in the run-up to the qualifiers, who have you been scrimming with to get ready? Have you tried finding games with the best teams in SEA, or have you tried to set up games with friendly teams in North America?
[/color]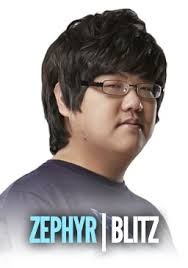 [color=cyan]Blitz:
[/color] It's hard for us playing on any server other then SEA or Korea, as our packet loss for some reason on China / USW is a big high, and so it isn't really worth playing. We usually scrim against random SEA teams, Mith, RRQ, FD (First Departure), and some Korean teams like Pokerface and Rave.
[color=gold]Speaking of teams like Pokerface and Rave, the Korean scene has gone from essentially not existing a year ago to having two representatives fighting for a spot at TI. What improvements have you seen from Korean teams over the last six months and where do you think the scene will be this time next year?
[/color]
[color=cyan]Blitz:
[/color] When I first arrived the scene was weak, but it wasn't due to the skill level, most of these guys playing right now have been around since the original Dota in WC3. The issue is that they weren't really organized, and that most of these teams were fluid in terms of rosters, so it was hard for them to find a style and be consistent, but now that teams like MVP.Phoenix, Rave, and Pokerface have rosters that look as if they'll stick together, I think the scene will really grow quickly. I could easily see a team competing for an actual invite slot by this time next year.
[color=gold]Even with other teams in the scene improving, you've taken victories in the Nexon Sponsorship League, Korean Dota League and Fomos. Has that given you confidence for when you face teams like Scythe, Arrow, and Orange in SEA?
[/color]
[color=cyan]Blitz:
[/color] Of course, but the SEA teams are a whole different animal. I think Arrow has the brighest future I've seen in a long time, all of their players seem individually talented, and they execute well as a team. My confidence doesn't really stem from our victories, so much as it comes from preparation. If we prepare well, and are focused I think we'll do well against SEA teams, and if our practices go awfully and we go in with no confidence, we'll probably lose to those teams.
[color=gold]In regards to being focused and prepared, how do you feel about the format of the qualifiers? With a lot of games to play in a short period of time, are you worried about the risk of fatigue or losing concentration– or have you learnt ways of dealing with that during your time in Korea?
[/color]
[color=cyan]Blitz:
[/color] I think it's awesome having to play that many games! I like the idea of everyone having to prepare themselves for a lot of games, rather then giving them time to just focus on one opponent, it means the team with the most consistent playstyle and preparation will make it through. Our entire team has been going on daily walks, and Eosin and Corey have gym memberships so as long as we eat healthy, and take breaks in between games we should be fine.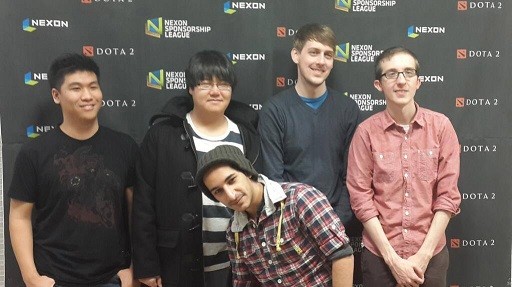 Zephyr have enjoyed plenty of success since moving to Korea, taking home several trophies.
[color=gold]Taking that into account, it sounds like you're taking steps to prepare both in-game but also away from Dota. What will be the key factor for your squad in determining if you will be successful?
[/color]
[color=cyan]Blitz:
[/color] If we eat well, as weird as that sounds. Everytime we've lost in KDL or NSL it's because we skip meals and just play and you get really hungry after an hour or two. That and preparing ourselves emotionally, and not being stressed at one another after each game. It's tough, but you have to remind people that they are the same person before and after the game, and that you'll treat them the same regardless.
[color=gold]Qualification for TI4 would seem like Zephyr coming full circle on their journey over recent months – if you did make it, would you consider returning to North America afterwards and end your adventure in Korea?
[/color]
[color=cyan]Blitz:
[/color] I guess we'll see after TI qualifiers. Winning or getting 2nd in the qualifiers doesn't really influence much for me personally, as fun as it is being in Korea, I miss my girlfriend and my family a lot. It's been about half a year since I've seen them, and about half a year since I've had Lucky Charms, so the decision will mainly be based on how much longer I can bear to be apart from that.
[color=gold]I guess we'll be finding out soon then! Thanks for the time today - before you go, are there any shoutouts you would like to make?
[/color]
[color=cyan]Blitz:
[/color] Shoutout to my sponsors, Nixeus and IObit, which I affectionaly refer to as Nyx and Wisp, shoutout to all of our fans that continue to support me and flame Eosin. Thanks to my girlfriend for being supportive, my mom and my sister and her boyfriend Benlini, and to Sam and Doney for our fiending.
The SEA portion of TI qualifiers, featuring Zephyr, kick off on the 16th of May with coverage available across both EU and NA hubs and you can keep up to date here. You can follow Blitz at @blitz_dota.
This article was written by
Jamie Donovan, a joinDOTA writer.SohNata first experienced Dota during the TI3 finals and has been hooked ever since. A massive fan of European Dota, he's probably one of the people with more tickets than wins.Location: Warwickshire, UKFollow him on @SohNata.